This is the first of a series where I will share my Ikea hacks: transformations of simple items using just paper and glue.
A small Ribba frame (£2.75 for a
portrait version
and £3.50 for a
deep square
) is an ideal base for a first decoupage project. In fact, we use the smallest photo frame from this range in my
introductory workshops
as it's very easy for beginners to achieve a pleasing result in just a couple of hours.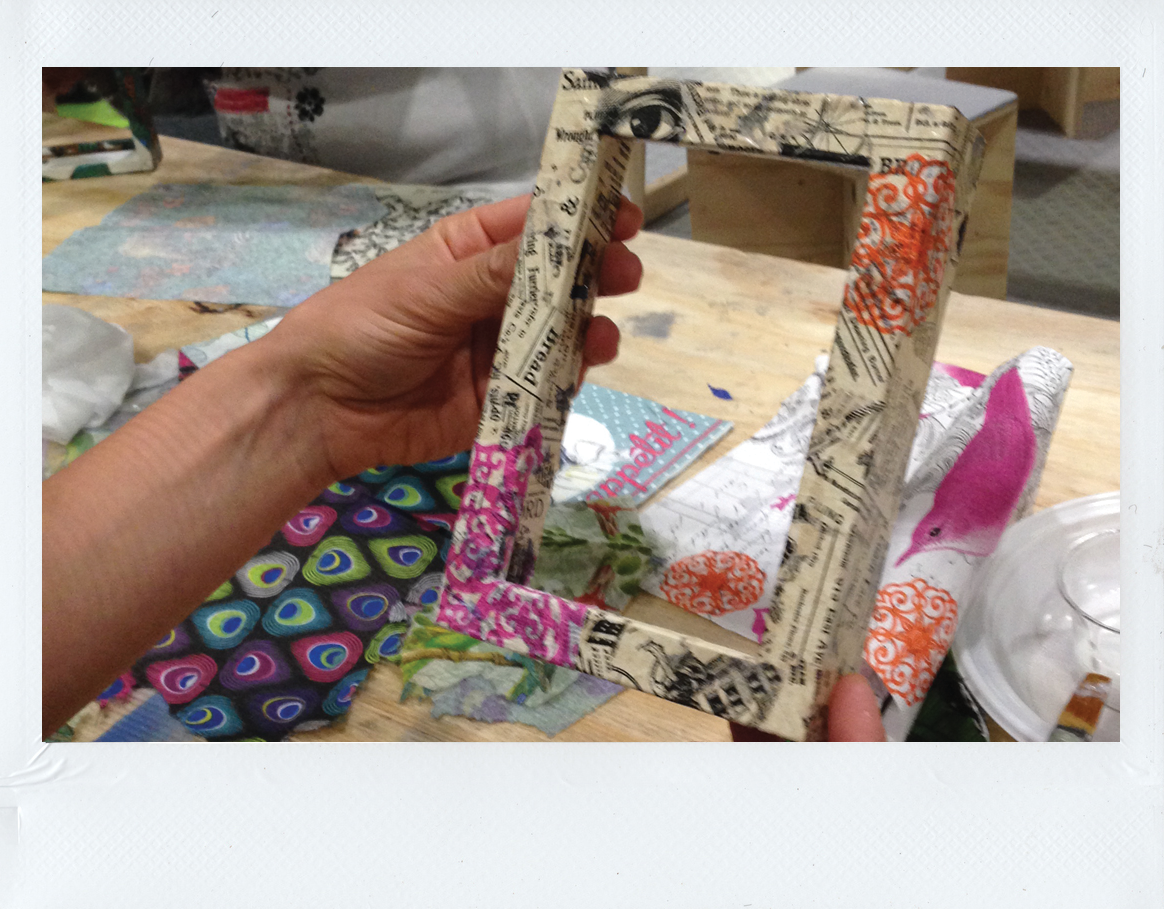 For the first of these Ikea hacks you will need the following materials and tools in addition to the picture frame: either patterned paper napkins or book paper (choose a book which has thin pages, such as an encyclopaedia), flat brushes, small scissors and glue. The napkins cost 30-50 pence each and you can buy a book for £1 from a charity shop (you would have lots of pages left for other projects!). You can use PVA if you have some at home already, but I recommend a specialist adhesive just because it makes the job much easier. A small pot of 236 ml of 
Modpodge matt glue
, which is my preferred option here, costs £2.60. So for under £12 you could create three frames like the ones you'll see as you scroll down, and use them to display art or family photos.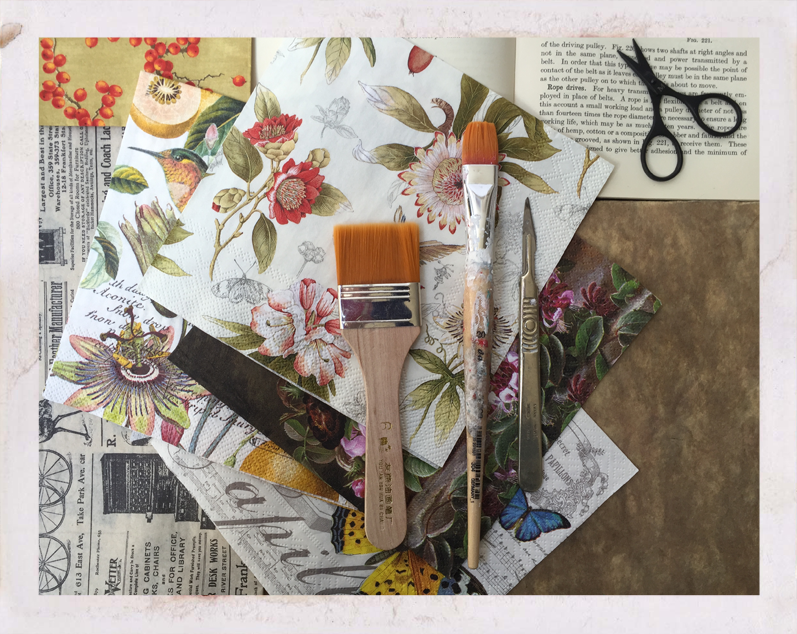 I decoupaged three frames using different papers: I used patterned napkins for the first two and pages from an old Pears Encyclopaedia for the third one.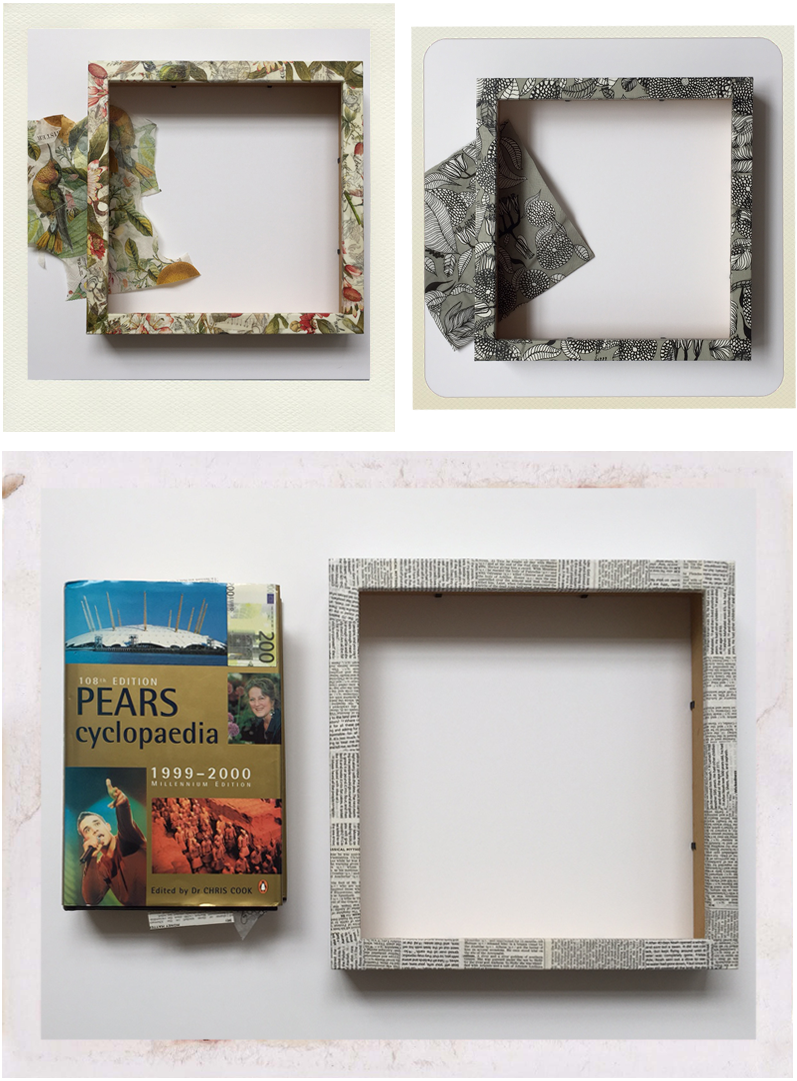 I often use decoupaged frames for my own collages: the image below shows a display from the studio.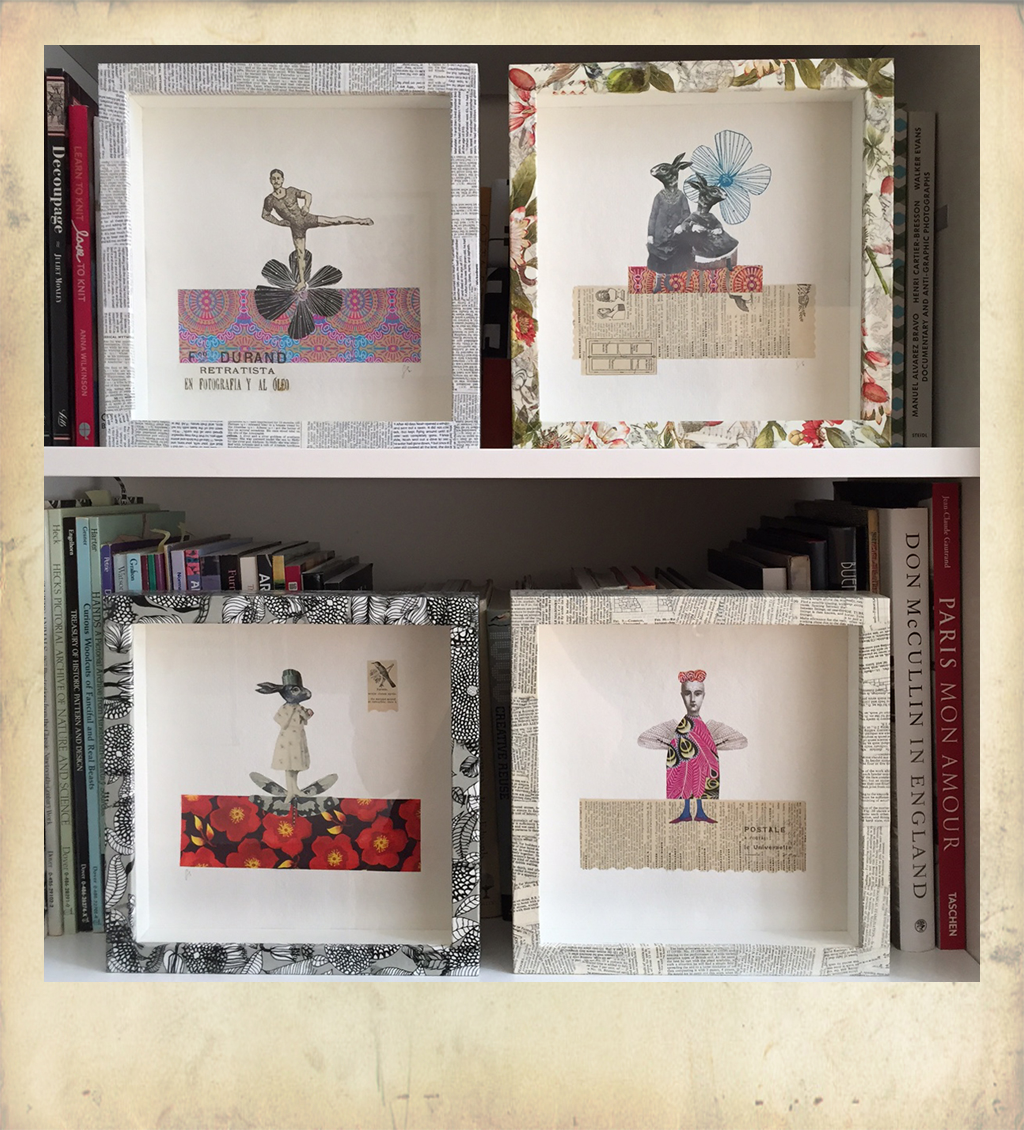 Next time I will show you how to transform a mirror frame, and then we'll move on to plant pots.
ARTIST & MAKER
My work is often humorous and whimsical – unless my romantic side takes over and then we enter into a fairy-tale territory of old-fashioned script, pages of books and music scores populated by chivalrous gentlemen, glamorous ladies, butterflies and rabbits.
LEARN WITH ME
Would you like to explore your creative side? I use the wonderful techniques of decoupage and collage in much of my work, and now I can teach you how to create your very own masterpieces!