Over 100 artists, designers and makers will be welcoming visitors during Dulwich Open House weekend, Saturday 12 – Sunday 13 May between 11 am and 6 pm. Come and see a curated selling exhibition by four very different artists at 49 Peckarmans Wood, SE26 6RZ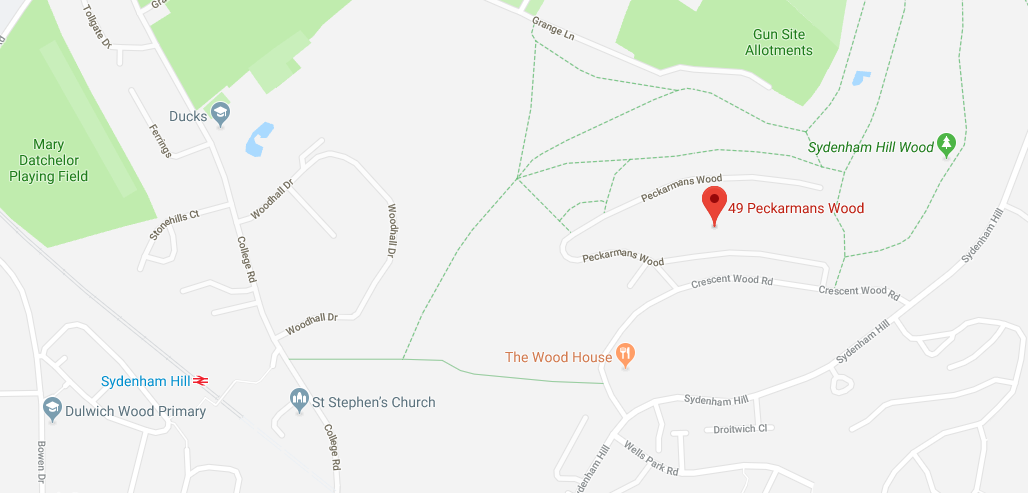 Once again I am delighted to have been invited to show and sell my work at Sarah Hamilton's house at Peckarmans Wood, a collection of unique split-level homes which have been featured in numerous interior design books and magazines. As we are usually very busy during Dulwich Open House weekend, I thought I'd share some views of the stunning mid-century interior with you here: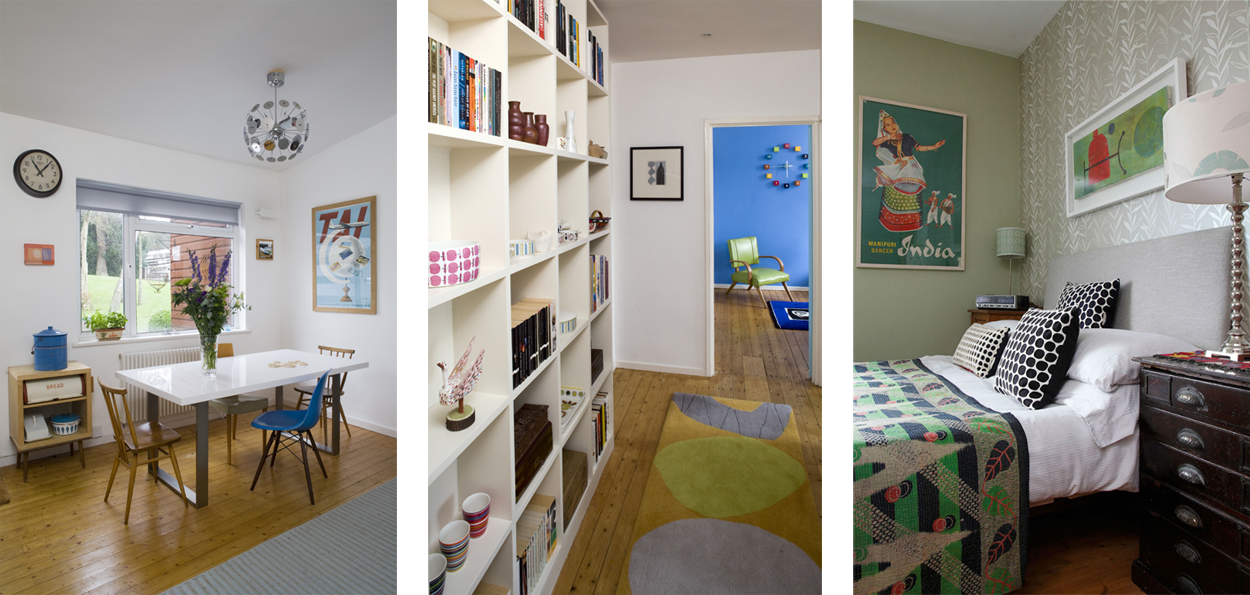 Sarah Hamilton, our Dulwich Open House host, is a printmaker who designs cards and prints inspired by her passion for colour, drawing and textured materials.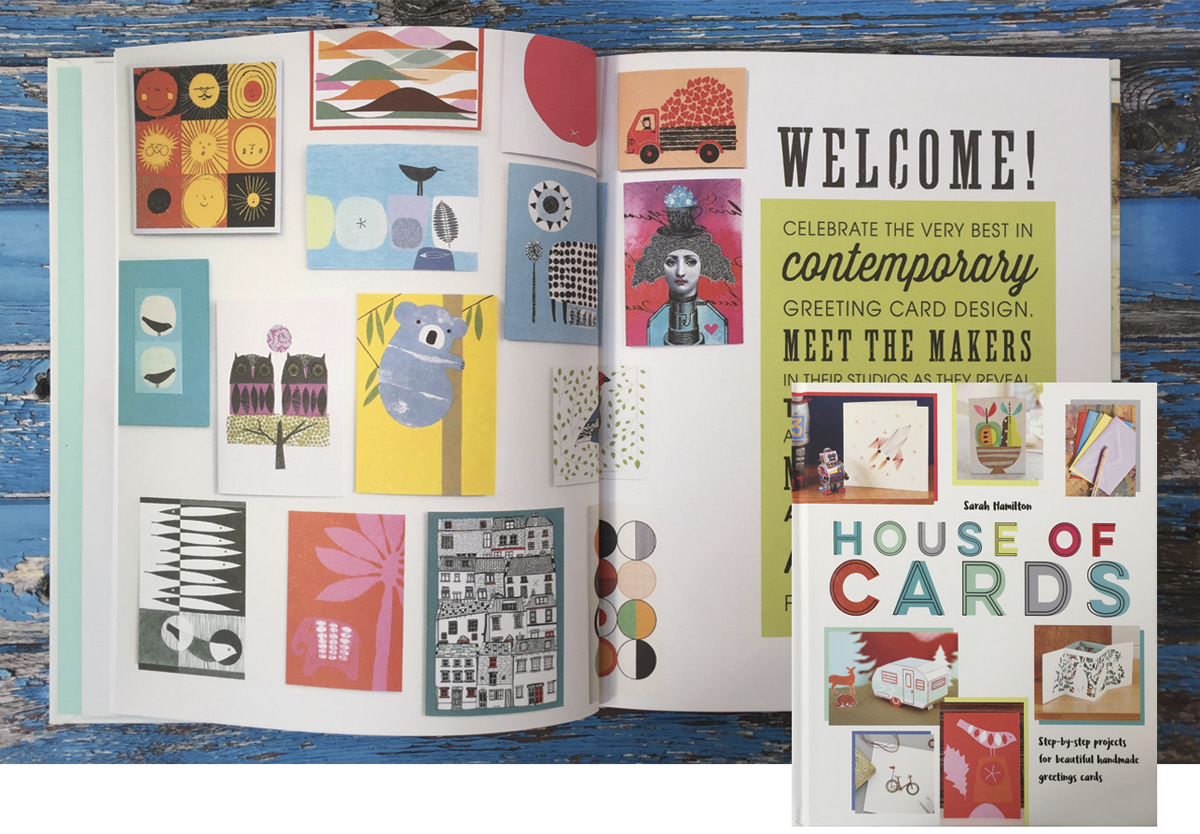 The invited artists at 49 Peckarmans Wood:
Pauline Amphlett is taking part in Dulwich Open House for the first time this year and we are very pleased to have her with us. She is a multi-talented printmaker whose work spans different media including etching, aquatint, linoprint, drypont and screen print.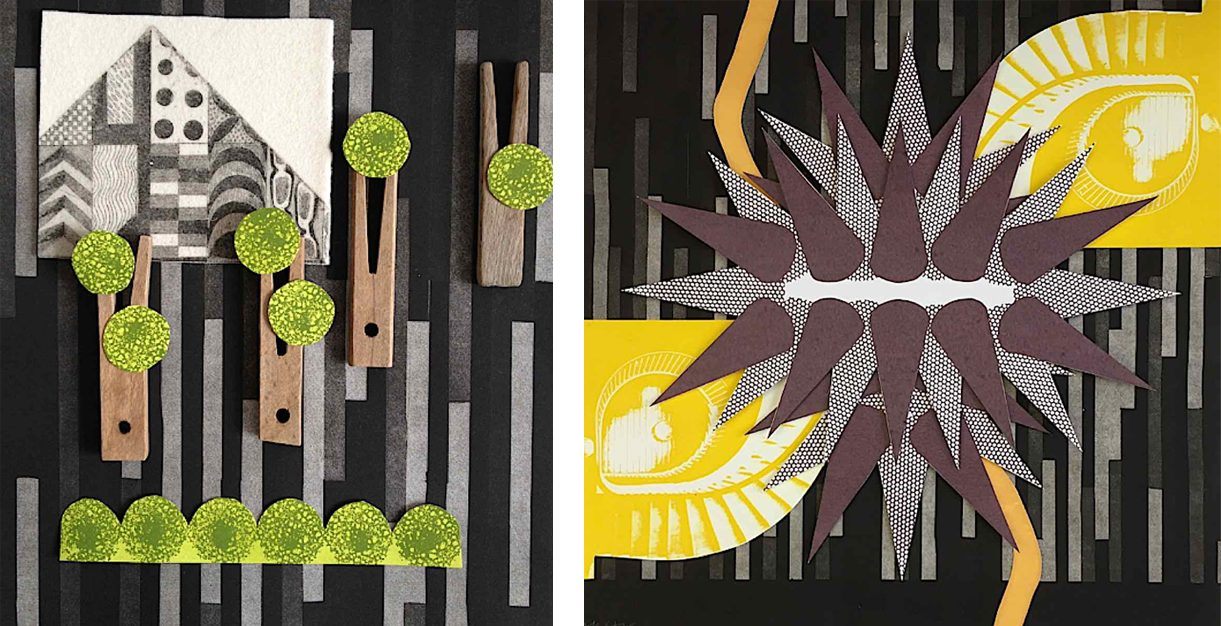 Snowden Flood is a New York-trained designer who is also joining us for the first time at this venue. You may have seen Snowden's beautifully designed homewares during last year's Dulwich Open House or at her own shop and studio at the Oxo Tower. We are delighted she's part of our showcase at 49 Peckarmans Wood.
And of course last but not least I will be there too, with my pictures, glass dishes, greeting cards and more. I'll be launching a new collection of very special art dolls inspired by Frida Kahlo in advance of the V&A exhibition "Making herself up" (16 June to 4 November).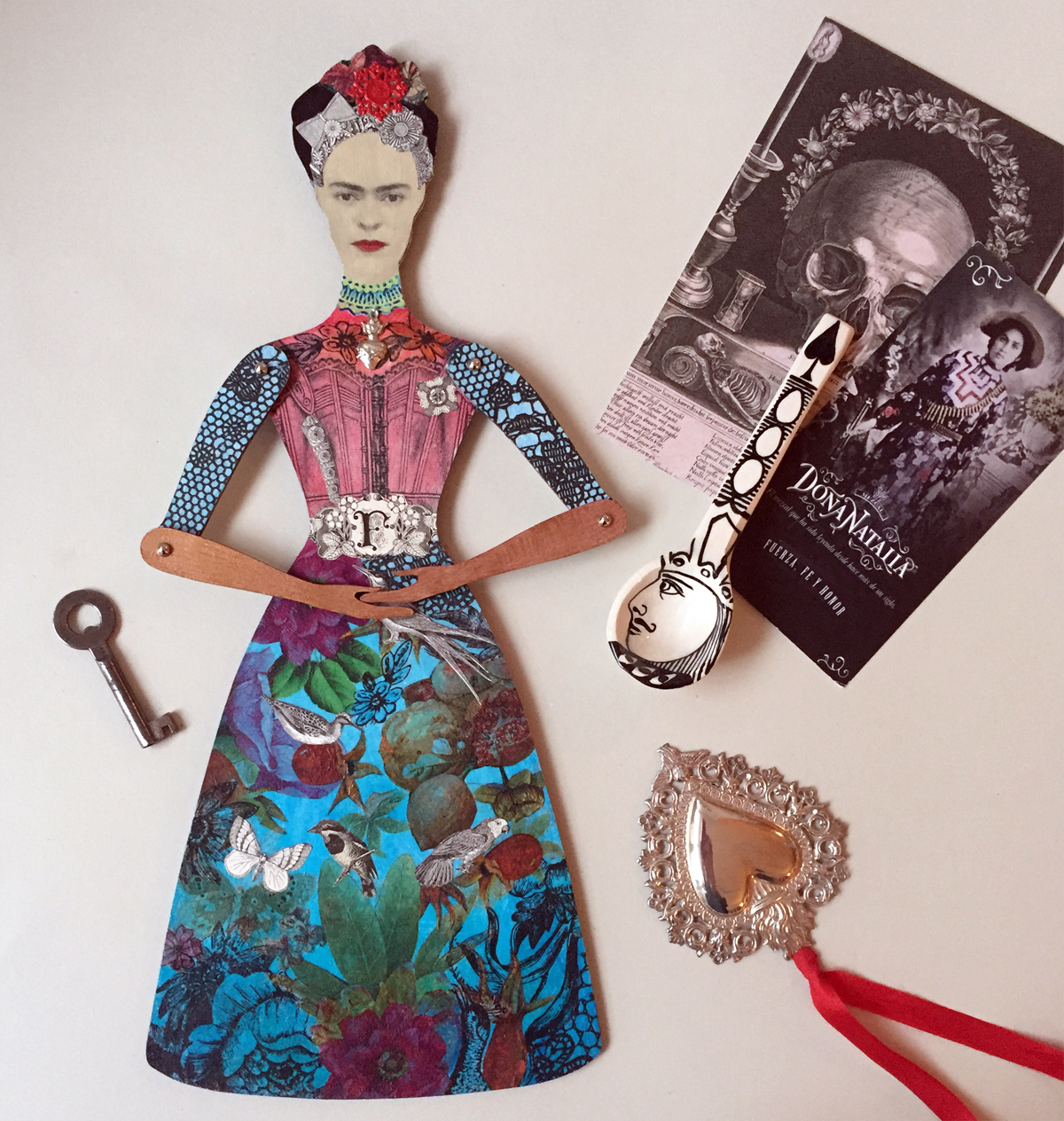 How to get to Sarah Hamilton's Open House:
Peckarmans Wood is off Crescent Wood Road, London SE26 6RZ
Nearest rain stations are Sydenham Hill and Forest Hill
Free parking on Crescent Wood Road

DULWICH OPEN HOUSE 2018
---
Saturday 12 / Sunday 13 May, 11 am – 6 pm


49 Peckarmans Wood
London SE26 6RZ
ARTIST & MAKER
My work is often humorous and whimsical – unless my romantic side takes over and then we enter into a fairy-tale territory of old-fashioned script, pages of books and music scores populated by chivalrous gentlemen, glamorous ladies, butterflies and rabbits.
LEARN WITH ME
Would you like to explore your creative side? I use the wonderful techniques of decoupage and collage in much of my work, and now I can teach you how to create your very own masterpieces!
<blockquote class="instagram-media" data-instgrm-permalink="https://www.instagram.com/p/BgqWL-UnQ26/" data-instgrm-version="8" style=" background:#FFF; border:0; border-radius:3px; box-shadow:0 0 1px 0 rgba(0,0,0,0.5),0 1px 10px 0 rgba(0,0,0,0.15); margin: 1px; max-width:658px; padding:0; width:99.375%; width:-webkit-calc(100% - 2px); width:calc(100% - 2px);"><div style="padding:8px;"> <div style=" background:#F8F8F8; line-height:0; margin-top:40px; padding:50.0% 0; text-align:center; width:100%;"> <div style=" background:url(data:image/png;base64,iVBORw0KGgoAAAANSUhEUgAAACwAAAAsCAMAAAApWqozAAAABGdBTUEAALGPC/xhBQAAAAFzUkdCAK7OHOkAAAAMUExURczMzPf399fX1+bm5mzY9AMAAADiSURBVDjLvZXbEsMgCES5/P8/t9FuRVCRmU73JWlzosgSIIZURCjo/ad+EQJJB4Hv8BFt+IDpQoCx1wjOSBFhh2XssxEIYn3ulI/6MNReE07UIWJEv8UEOWDS88LY97kqyTliJKKtuYBbruAyVh5wOHiXmpi5we58Ek028czwyuQdLKPG1Bkb4NnM+VeAnfHqn1k4+GPT6uGQcvu2h2OVuIf/gWUFyy8OWEpdyZSa3aVCqpVoVvzZZ2VTnn2wU8qzVjDDetO90GSy9mVLqtgYSy231MxrY6I2gGqjrTY0L8fxCxfCBbhWrsYYAAAAAElFTkSuQmCC); display:block; height:44px; margin:0 auto -44px; position:relative; top:-22px; width:44px;"></div></div><p style=" color:#c9c8cd; font-family:Arial,sans-serif; font-size:14px; line-height:17px; margin-bottom:0; margin-top:8px; overflow:hidden; padding:8px 0 7px; text-align:center; text-overflow:ellipsis; white-space:nowrap;"><a href="https://www.instagram.com/p/BgqWL-UnQ26/" style=" color:#c9c8cd; font-family:Arial,sans-serif; font-size:14px; font-style:normal; font-weight:normal; line-height:17px; text-decoration:none;" target="_blank">A post shared by Gabriela Szulman Art (@gabrielaszulman)</a> on <time style=" font-family:Arial,sans-serif; font-size:14px; line-height:17px;" datetime="2018-03-23T10:02:50+00:00">Mar 23, 2018 at 3:02am PDT</time></p></div></blockquote> <script async defer src="//www.instagram.com/embed.js"></script>