The Camberwell Open Studios Weekend on 3-4 December is the perfect Christmas shopping opportunity to purchase art and beautifully made objects direct from local artists and designers. Whether you're looking to explore behind the scenes of workshops that are not normally open to the public, commission gifts or buy unusual one-offs not available on the high street, you'll find a wealth of choice available at the open studios in and around Camberwell.
Here at 6 Empress Mews, I'll be showing pictures, decoupaged glass dishes and decorative objects, as well as greeting cards and jewellery.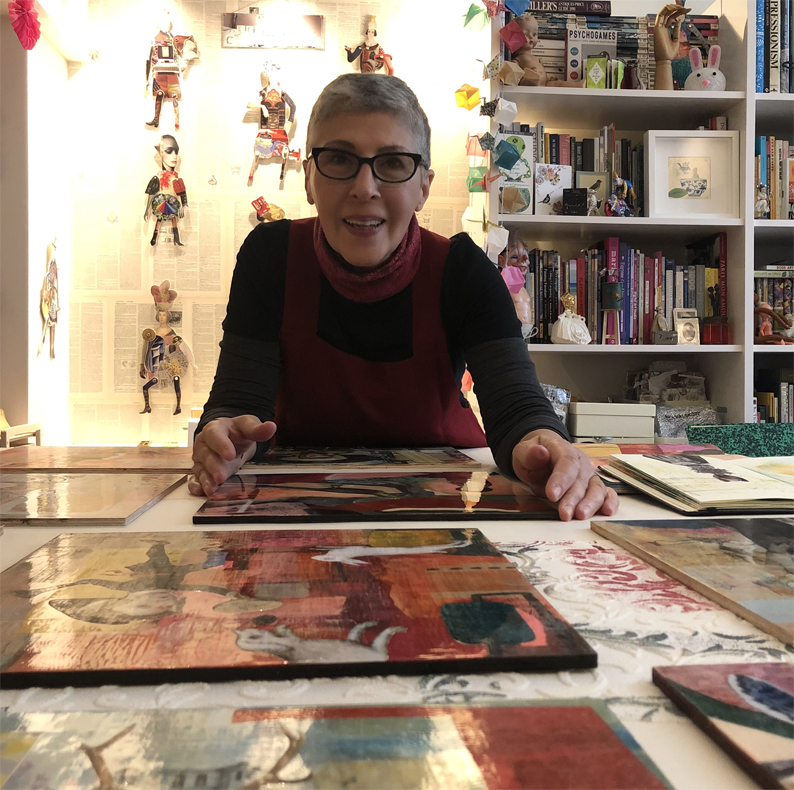 If you missed seeing my collaged paintings at the recent Affordable Art Fair, here's another chance to see a wide selection of these new pieces – all framed and ready to be taken to new homes!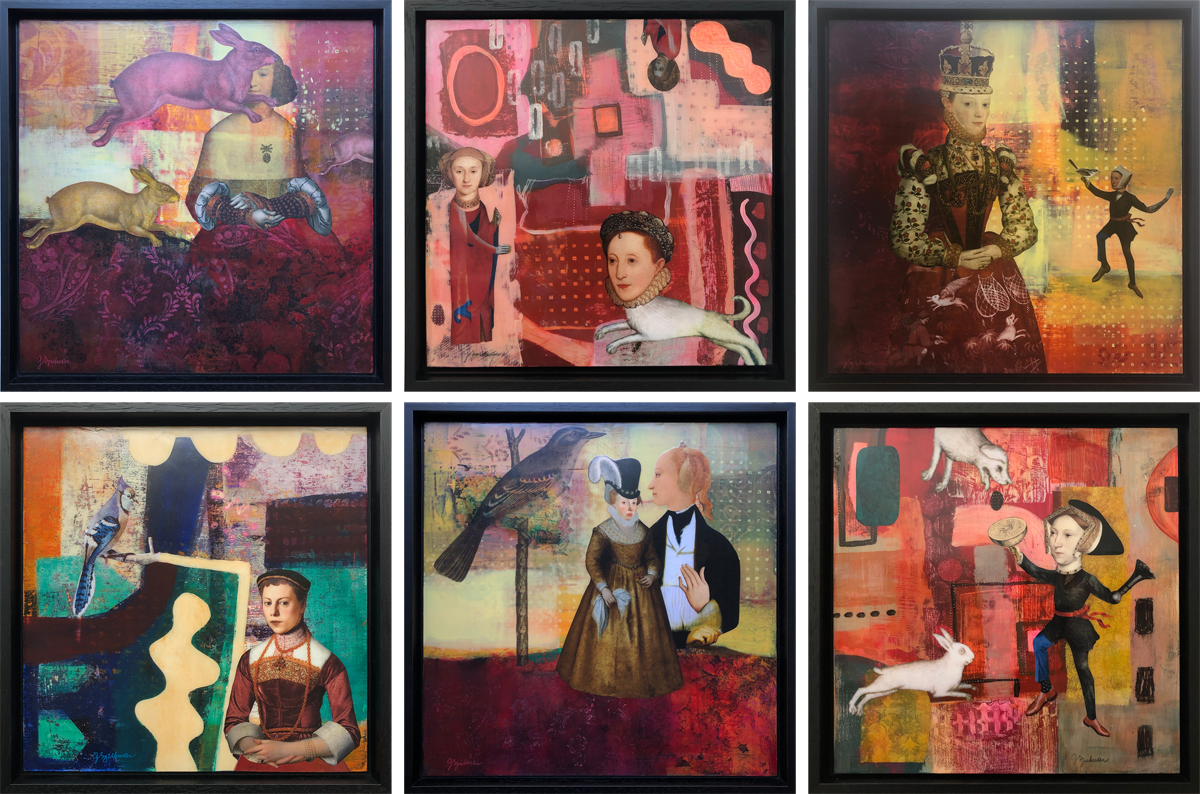 'The Lockdown Companions' is a collection of quirky articulated collage dolls I started making when we were all staying home. Quite a few more have been added since as the original ones have been flying the nest…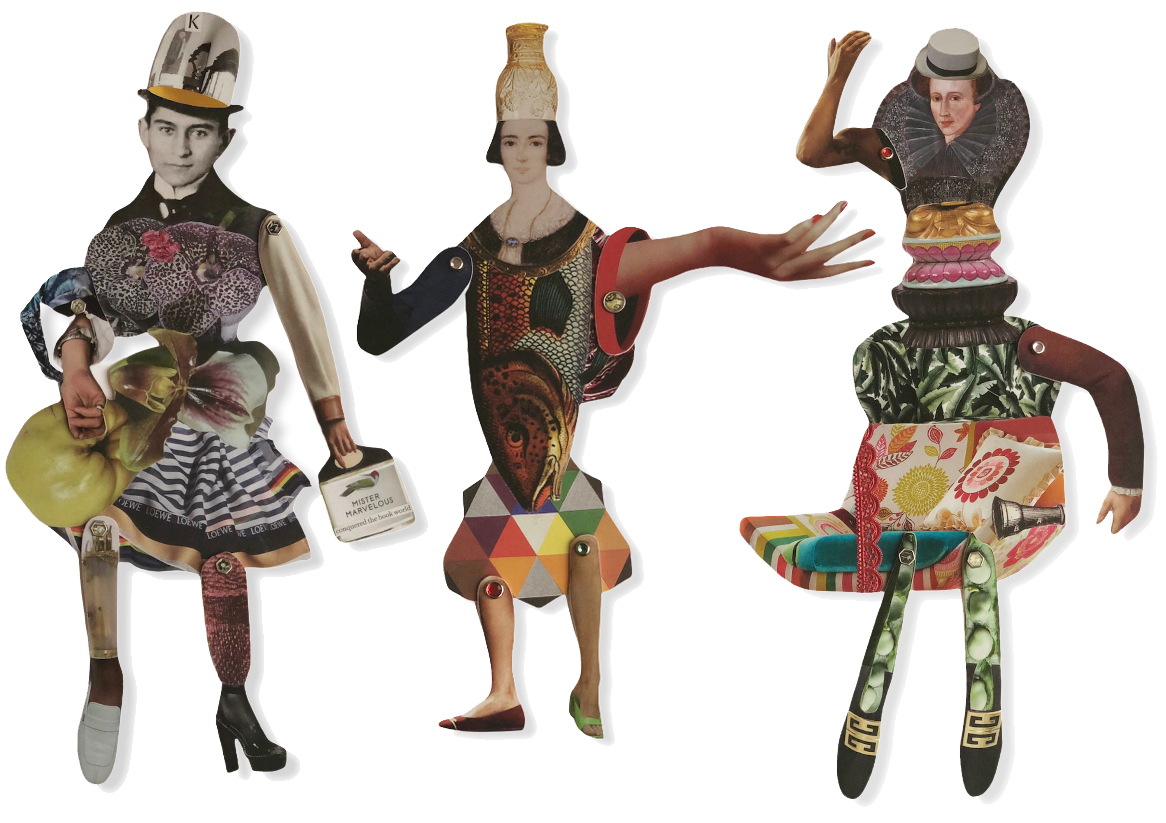 Invited Artist: Sarah Hamilton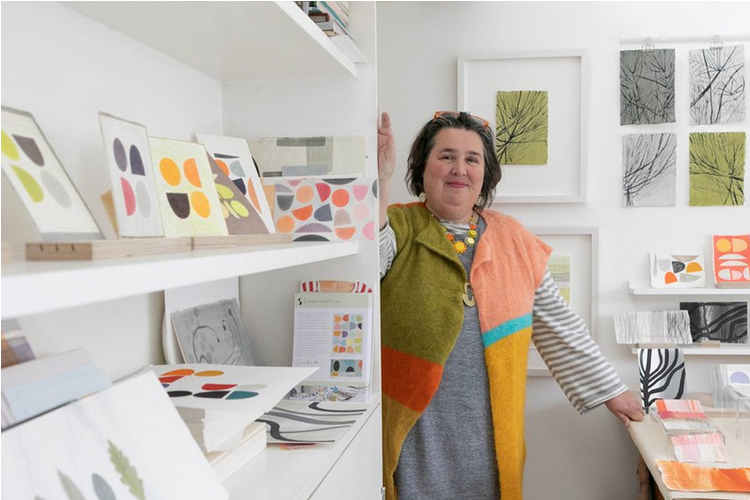 I'm delighted to have invited artist Sarah Hamilton showing at the studio once again: Sarah makes exquisite watercolour paintings and drawings inspired by natural forms, geometric shapes, landscape and the built environment. She will be showing original works, prints and cards.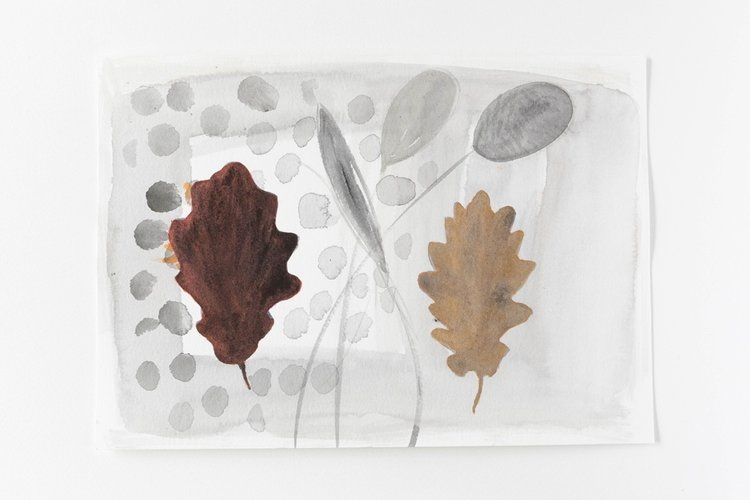 My neighbours at Studios 2 and 8 will also be opening their doors to the public for the weekend.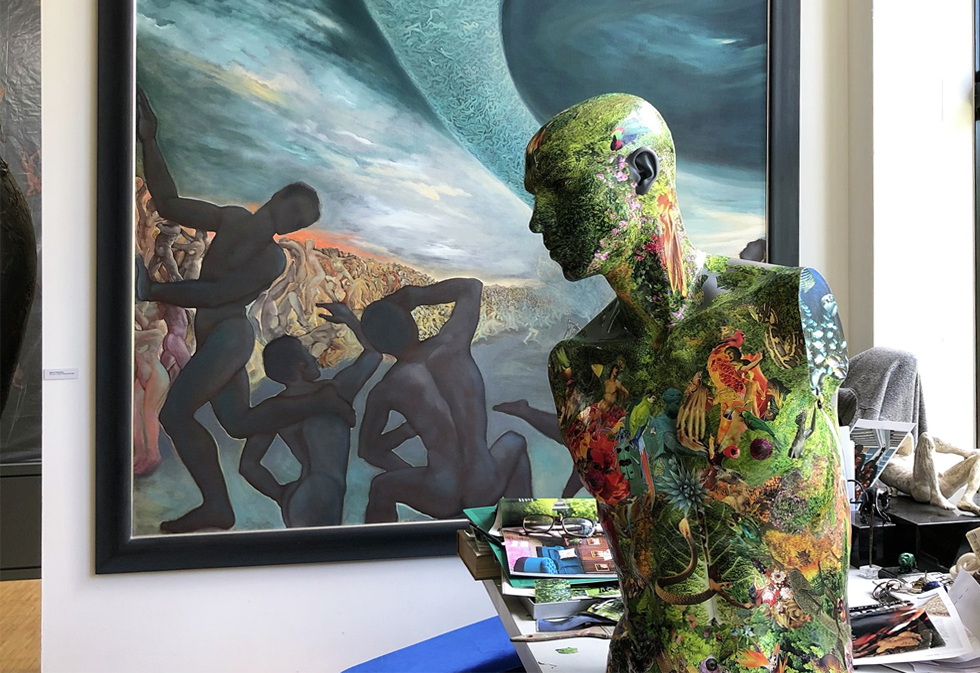 Find fine artists Emanuele Gori (above) and Paul Draper (below) at Studio Number 2, where they'll be showing an amazing array of work ranging from architectural drawings and prints to sculpture.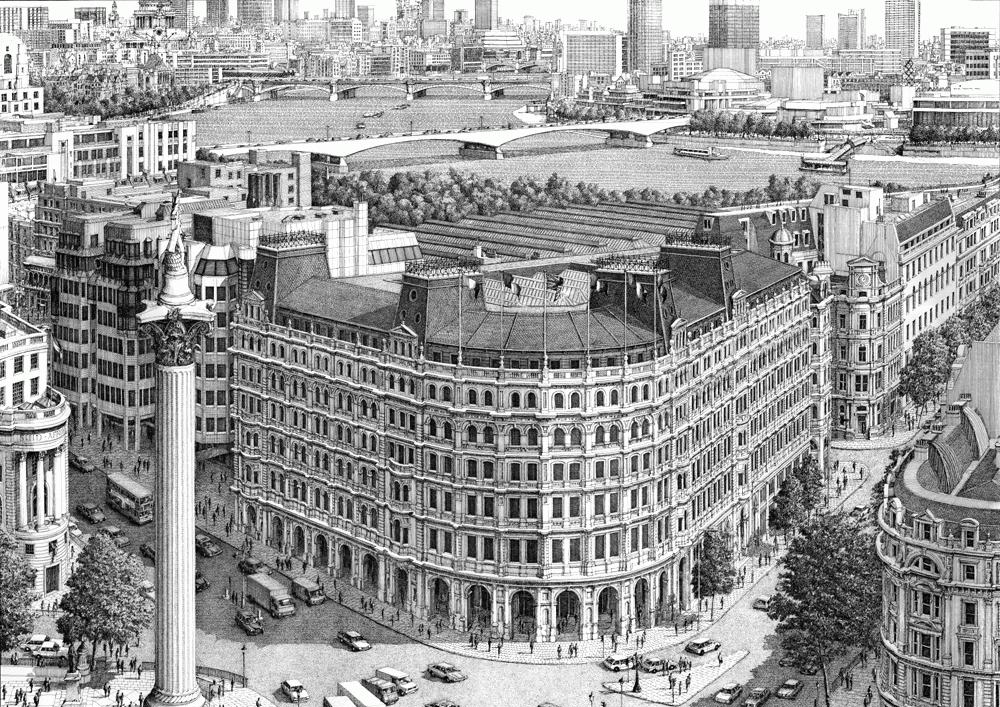 Printmaker Pauline Amphlett is at Studio Number 8, where she'll be showing a wealth of textiles, paintings and prints.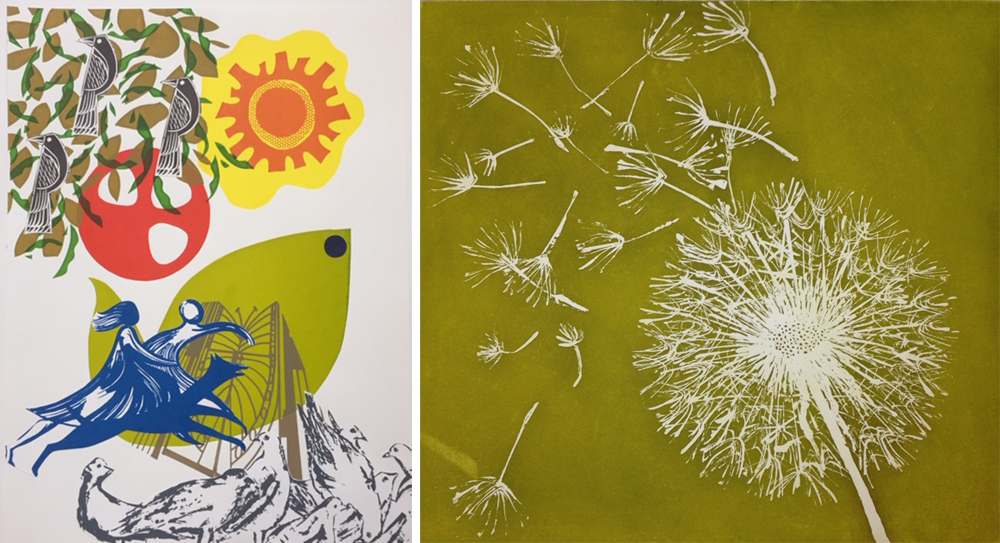 How to get here:

Empress Mews is off Kenbury Street, London SE5 9BT
Public transport:
Bus routes 35 (Shoreditch – Clapham Junction), 45 (St Pancras – Clapham Park), 345 (South Kensington – Peckham) to Lilford Road
Train stations Denmark Hill and Loughborough Junction
Tube station Brixton (just over a mile away)
On-street parking is free all weekend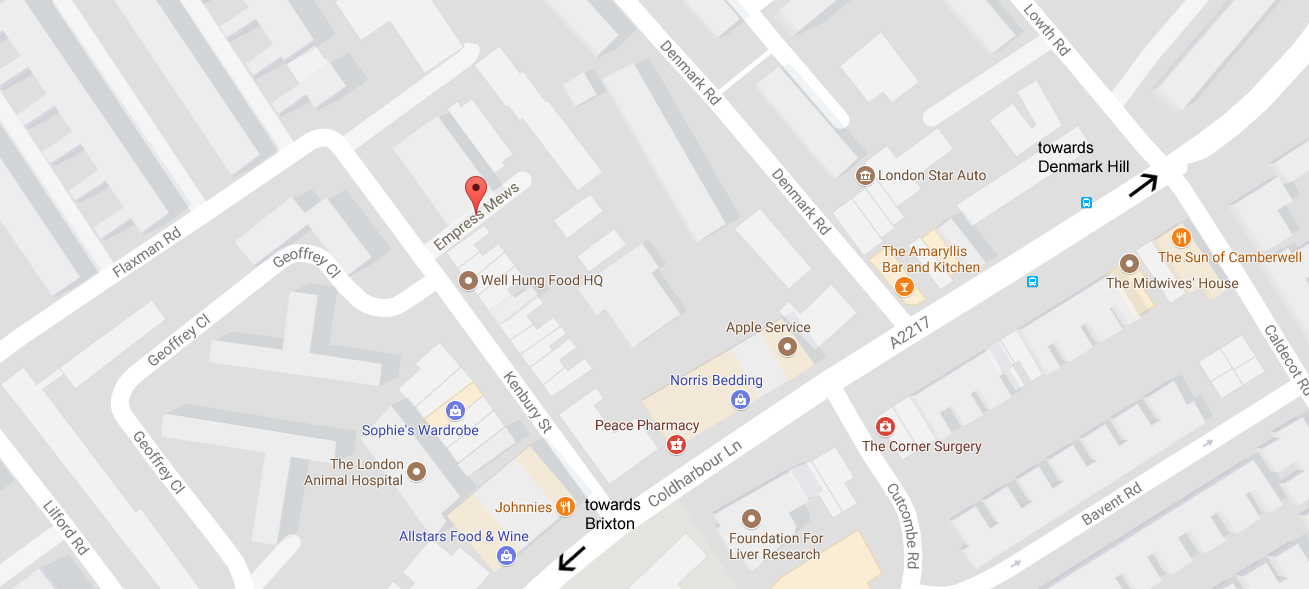 Camberwell Open Studios
Saturday 3 / Sunday 4 December, 12 noon – 6 pm
Empress Mews, London SE5 9BT
ARTIST & MAKER
My work is often humorous and whimsical – unless my romantic side takes over and then we enter into a fairy-tale territory of old-fashioned script, pages of books and music scores populated by chivalrous gentlemen, glamorous ladies, butterflies and rabbits.
LEARN WITH ME
Would you like to explore your creative side? I use the wonderful techniques of decoupage and collage in much of my work, and now I can teach you how to create your very own masterpieces!