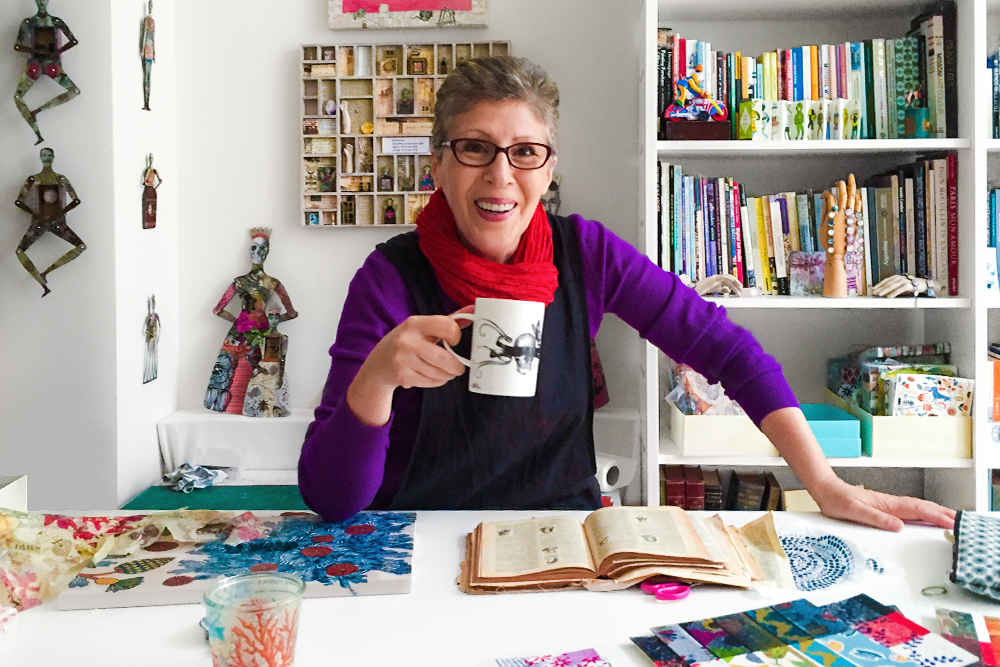 I'm Gabriela, an artist and maker. I create
pictures
,
greeting cards
,
jewellery
and
decorative objects
with images inspired by memory, nostalgia and a love of everything vintage. Alongside my own creative pursuits, I am passionate about inspiring other people and sharing my skills, so I devote a portion of my time to
teaching
at my South London studio and elsewhere.
Would you like to explore your creative side?
It is through teaching that I share my own creative journey, and I do this from an authentic place of generosity. I strongly believe that within each of us lies a spark of creativity, and so I find myself on a mission to re-ignite creativity and imagination through making as the start of a journey that opens us to new possibilities.