Hello, I'm Gabriela, an artist and maker.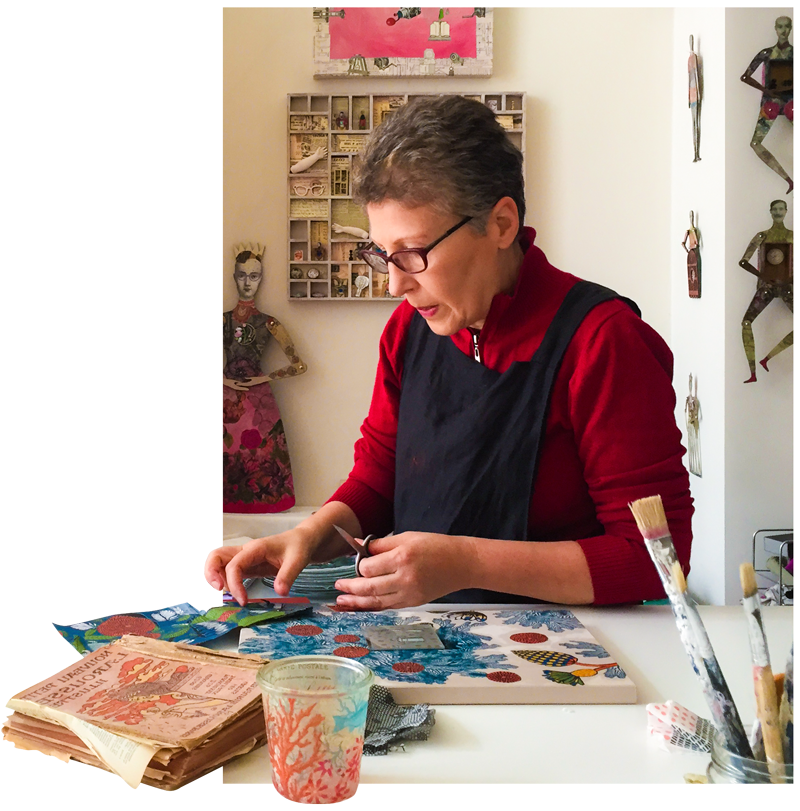 My work is often humorous and whimsical, with splashes of vibrant colour and random connections between images.
I love delving into old photograph albums, vintage documents, magazines, books, cards, knitting pattern books and scraps of writing. Second-hand bookshops, junk shops, market stalls, attics and long-forgotten boxes are my treasure trove. I'm an inveterate collector of things that other people discard, and through my work I try to bring them back to life.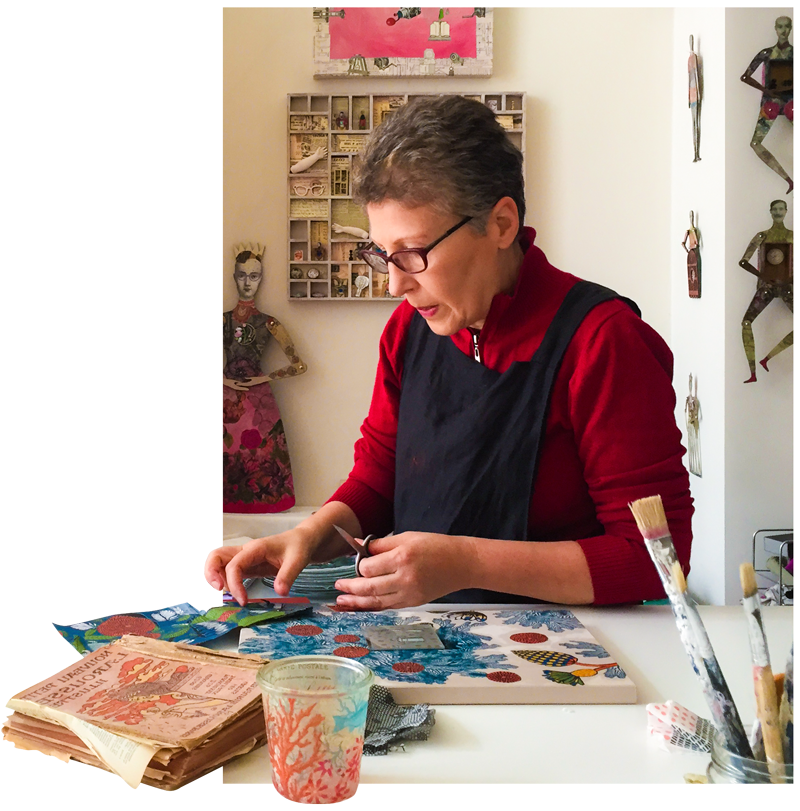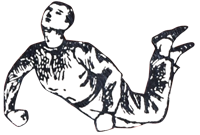 'I have no special talents, I am only passionately curious'
I grew up in Buenos Aires, Argentina, but London has been my home for many years now: I arrived at the young age of 17 on a gap year to study English and never left…
Having always felt torn between my creative and my academic sides, when it came to choosing a career I turned to psychology: I really wanted to go to art school but, as so many people, I felt I wasn't talented enough. I then worked in mental health rehabilitation for several years, which I thoroughly enjoyed, but art was ever present as an unfulfilled dream.
Eventually, I took the plunge and applied to Camberwell College of Arts where I pursued a degree in 3-D Design. Newly graduated, I received commissions from the Guggenheim Museum store, Barneys New York and The London Aquarium. I ran a ceramics studio for twelve years, supplying a number of galleries across the UK and selling internationally. In 2007 I took an MA in studio printmaking from The University of Brighton and since then I have been working in mixed media and collage.