As some of you know, I live and work in Camberwell, where I'm very lucky to be based in a complex of live-work units which is home to a diverse range of artists and makers. My own studio is a large double-height space that allows me to work and teach on the spacious ground floor and keep my office separate on a mezzanine. And of course I enjoy a blissfully short commute as the flat is just up a (steep) flight of stairs.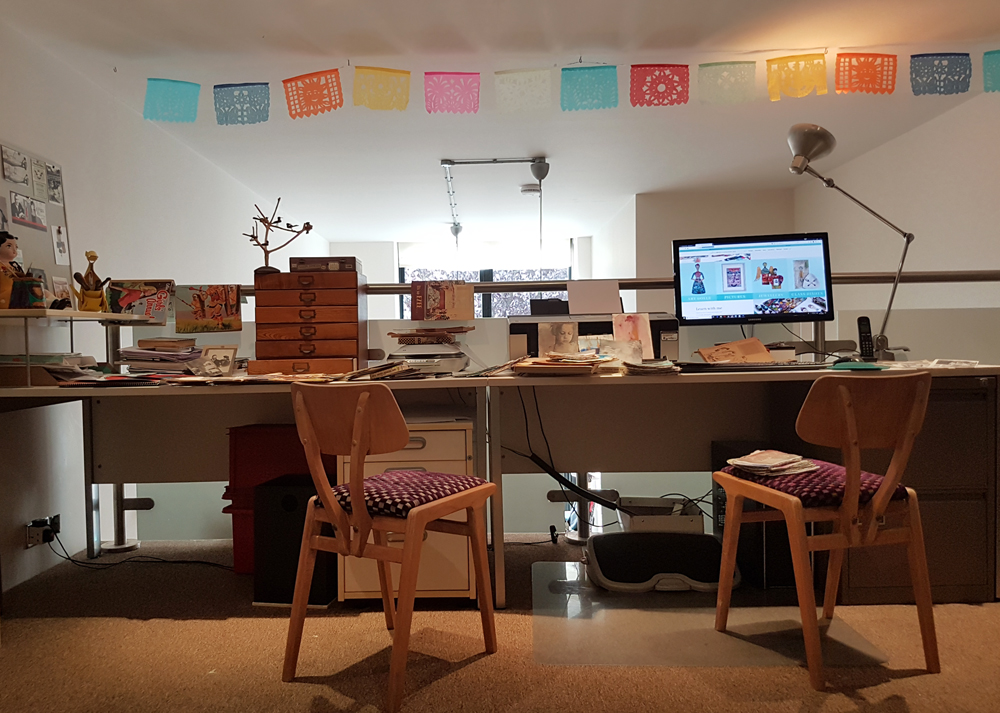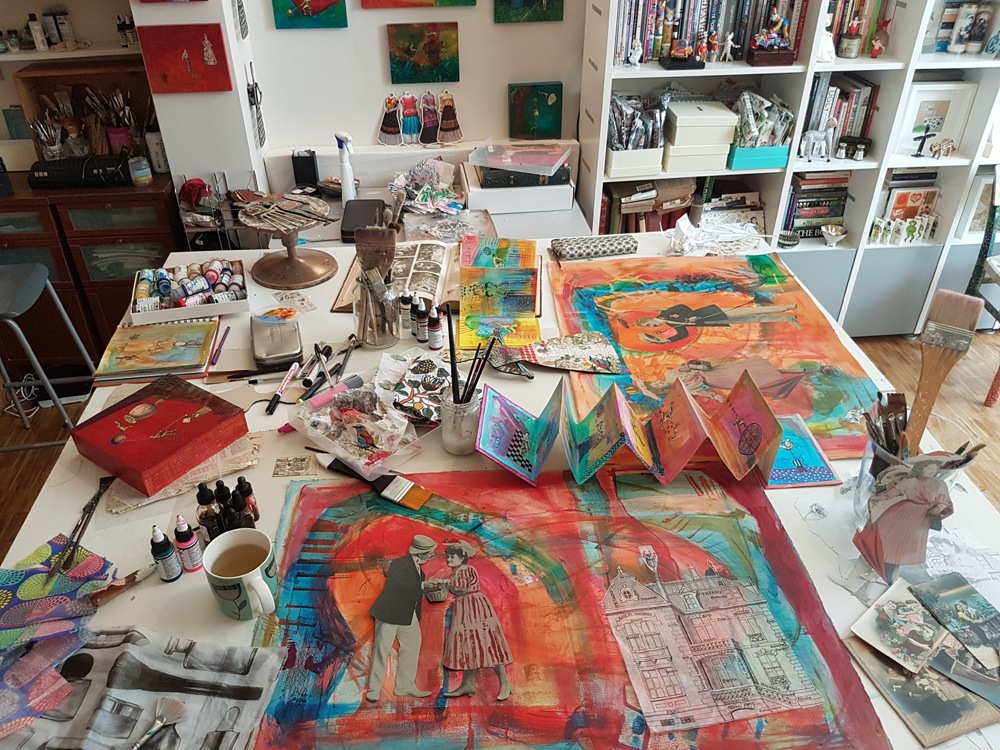 I create most of my work and also teach small groups (not at the same time!) on two adjustable benches at the centre of the studio. These are surrounded by other flat surfaces such as tables, a plan chest and a sideboard where I spread out and move imagery, supports, materials and tools as I work.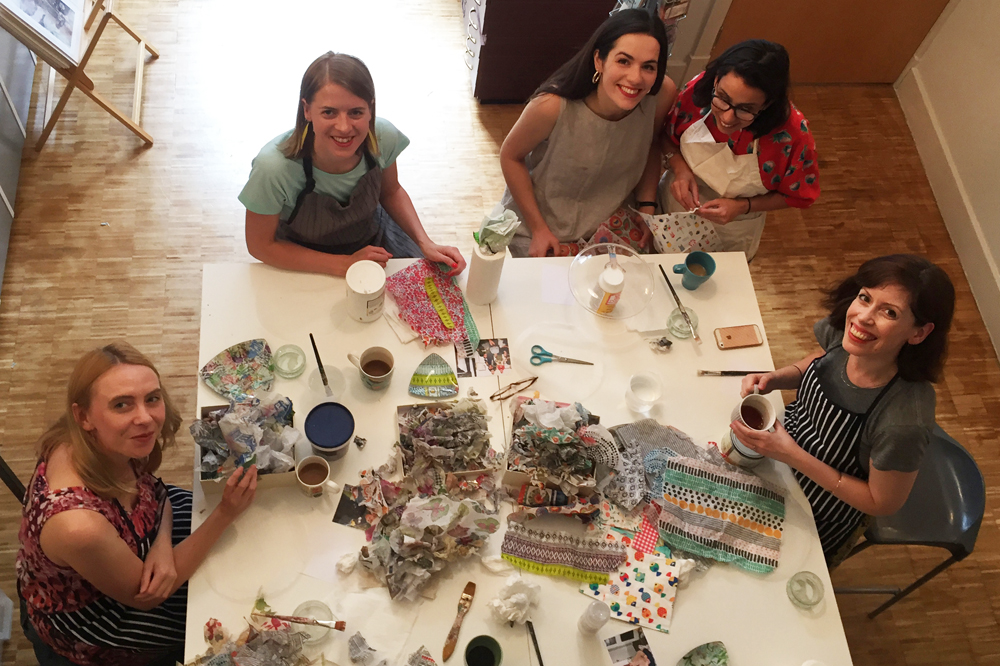 One side of the studio is dominated by a large shelving unit which houses lots of reference books and a collection of quirky objects that I find both amusing and inspiring.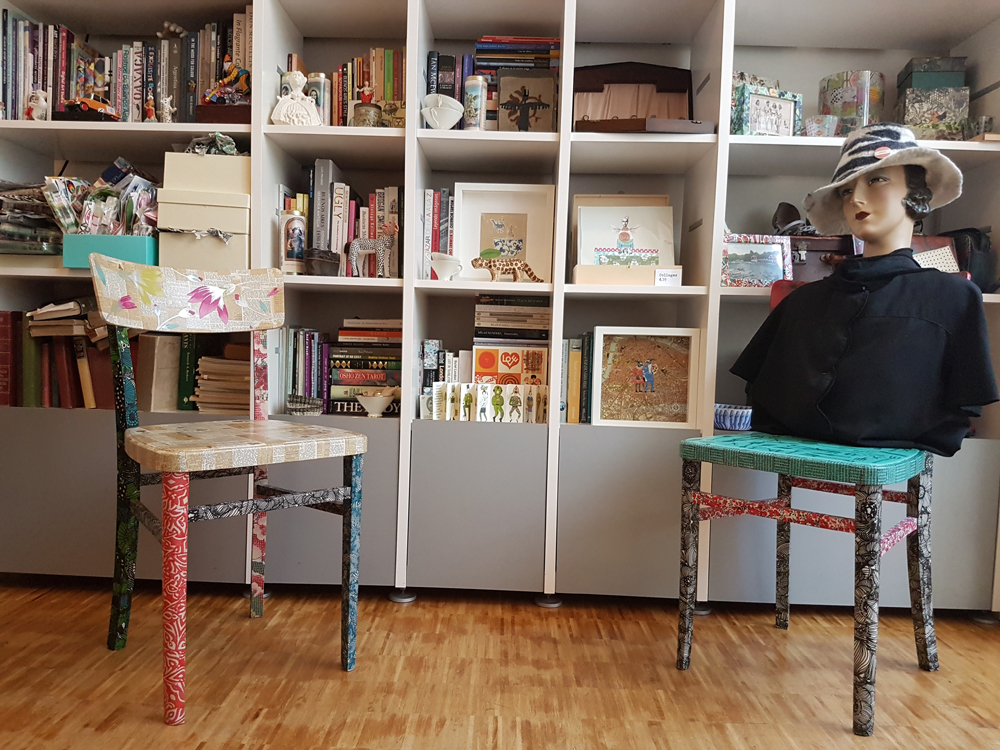 The 'studio child' has to be my favourite possession: an old shop dummy I decoupaged using pages from an old dictionary and other bits of paper, and which stands proudly on a corner of the space.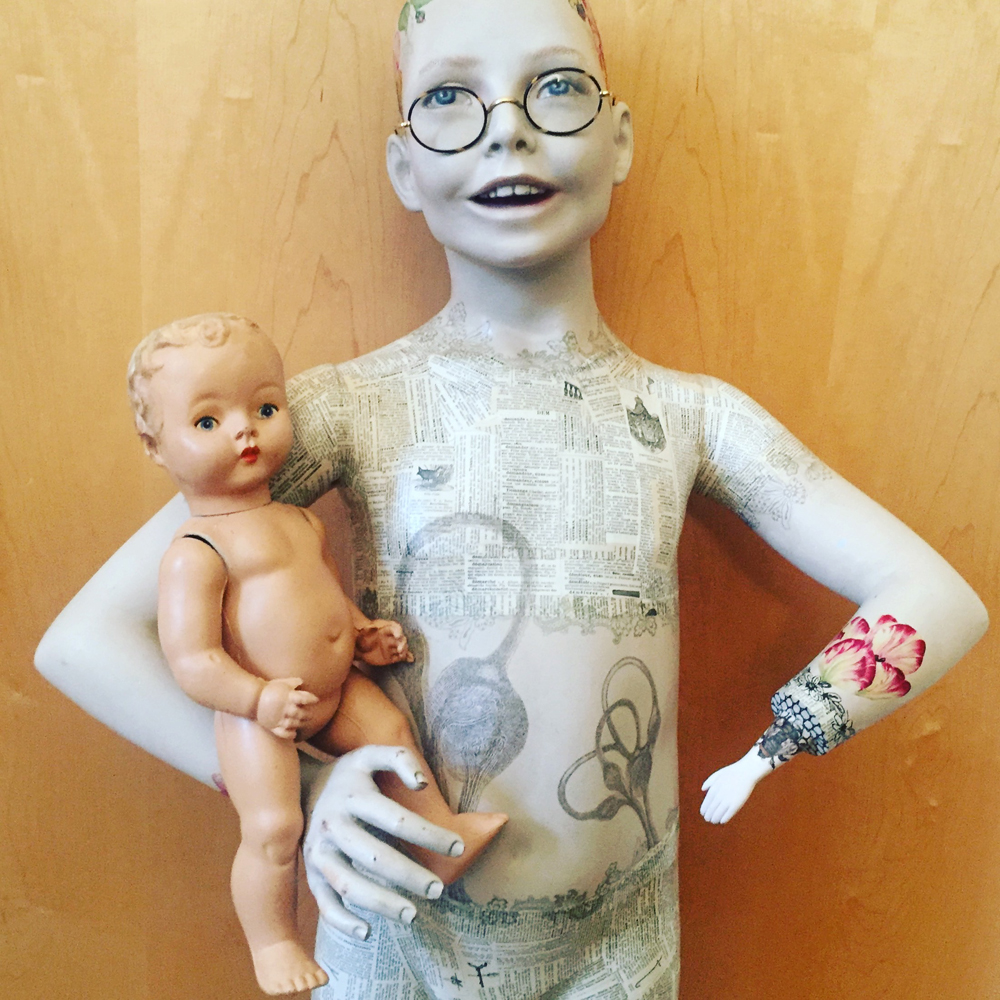 Lots of my own creations including prints, collages and upcycled furniture are also on display – plenty of inspiration for those who come to explore their creativity through my classes and workshops.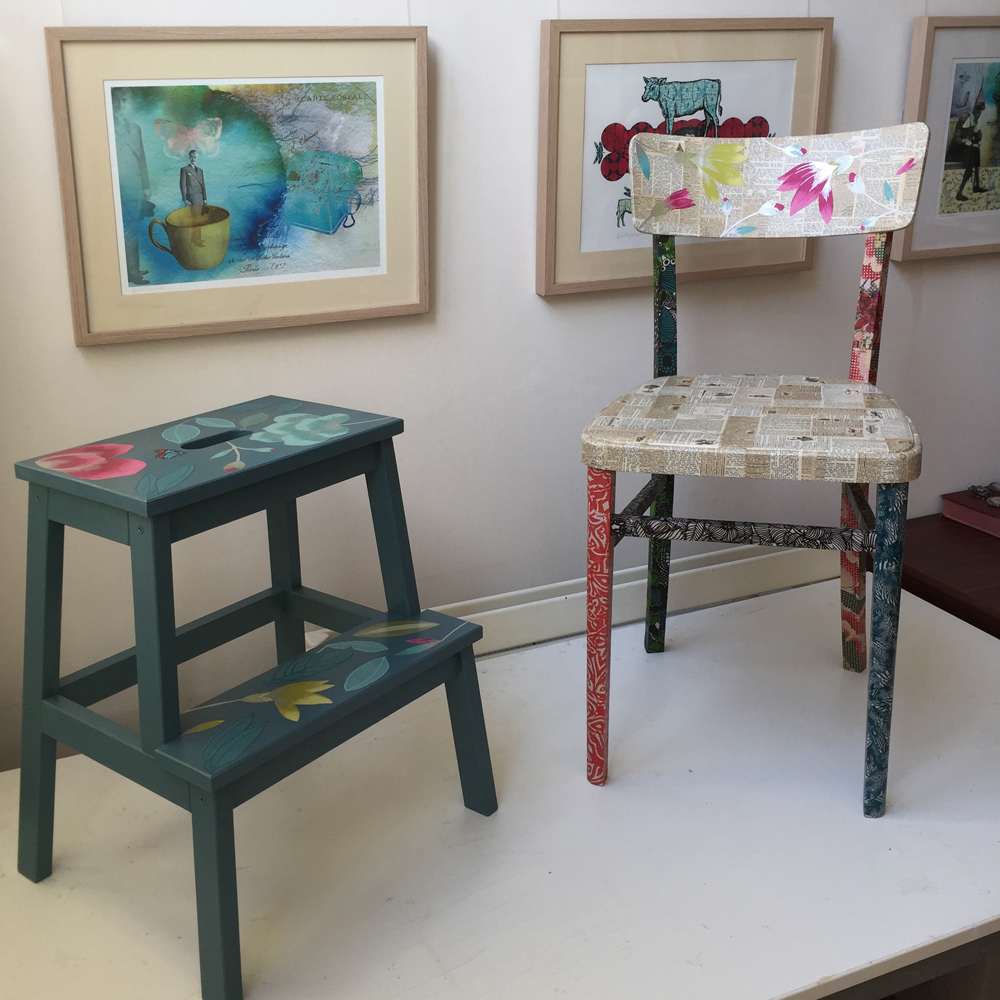 I hope you've enjoyed the virtual tour. If you'd like to find out more about the small group and one-to-one classes I teach from this wonderful space head over to my workshops page.
ARTIST & MAKER
My work is often humorous and whimsical – unless my romantic side takes over and then we enter into a fairy-tale territory of old-fashioned script, pages of books and music scores populated by chivalrous gentlemen, glamorous ladies, butterflies and rabbits.
Read more…
LEARN WITH ME
Would you like to explore your creative side? I use the wonderful techniques of decoupage and collage in much of my work, and now I can teach you how to create your very own masterpieces!
Read more…