8th May 2021 is World Collage Day! This annual, international celebration of collage was Initiated by Kolaj Magazine in 2018, and is about artists connecting across borders in the use of an art medium that excels at bringing different things together to create new forms and new ways of thinking.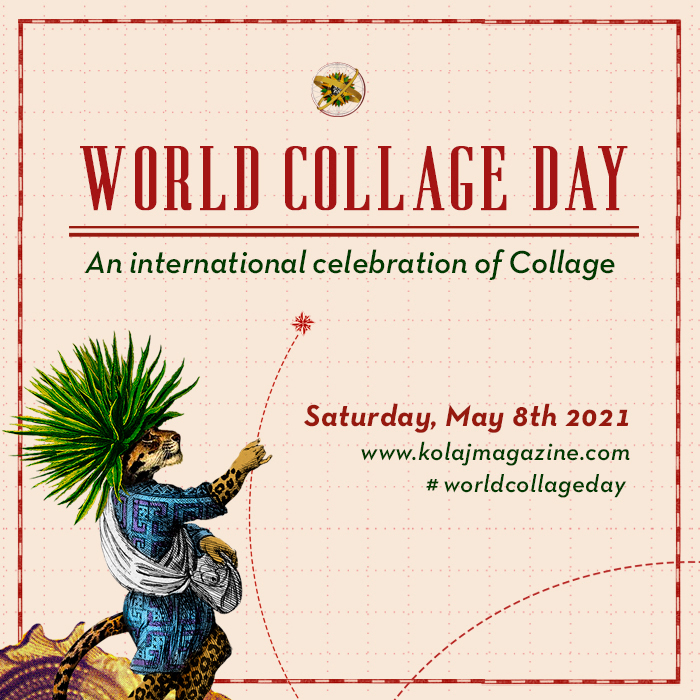 Ric Kasini Kadour, the editor of Kolaj Magazine, writes, "We created World Collage Day because we wanted to honour this community of artists and to remind the world what a spirit of cooperation, mutual support, and creativity can look like."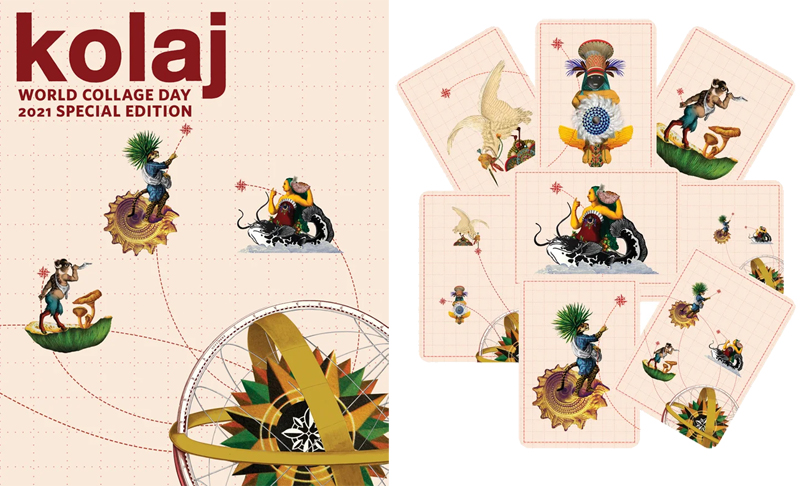 In honour of the event, there is a special edition of Kolaj Magazine which includes a booklet, a World Collage Day 2021 poster and a pack of 8 postcards featuring the work of Colombian collective Red Collage. The magazine also features cut-out pages plus stories from selected collage artists, and I'm very pleased to be among them. My cut-out page was inspired by mid-century women's magazines from my own collection, and is filled it with images that I hope will be used and enjoyed by collage enthusiasts across the world.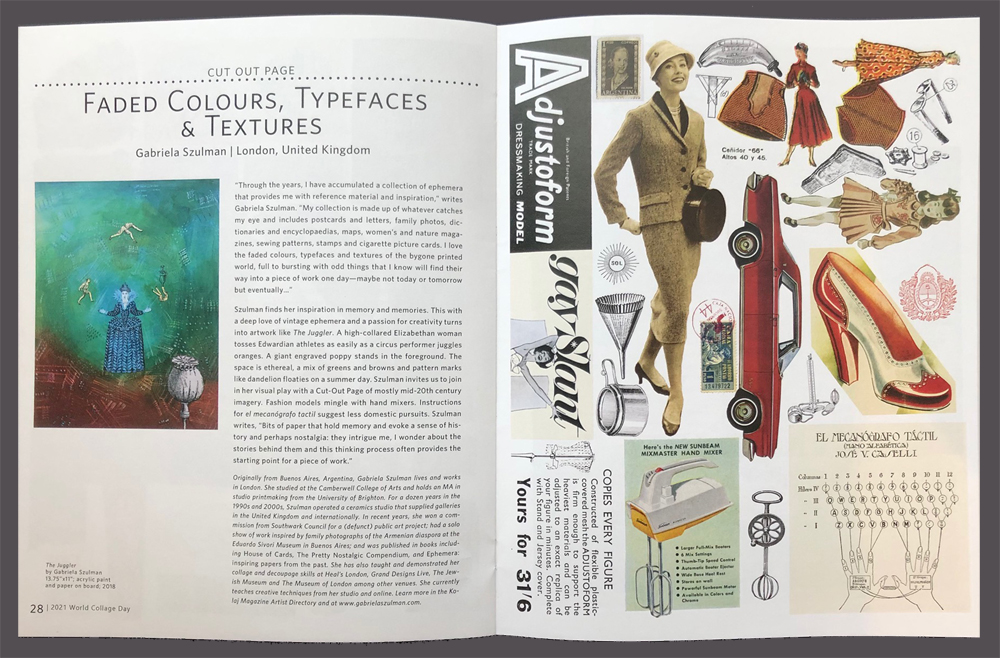 Even better, I have put together not one but two pages of images for you, FREE to download and use in your own collages. I hope you enjoy using these cut-outs, and please remember to tag me if you share your collages on instagram – I'd love to see your creations!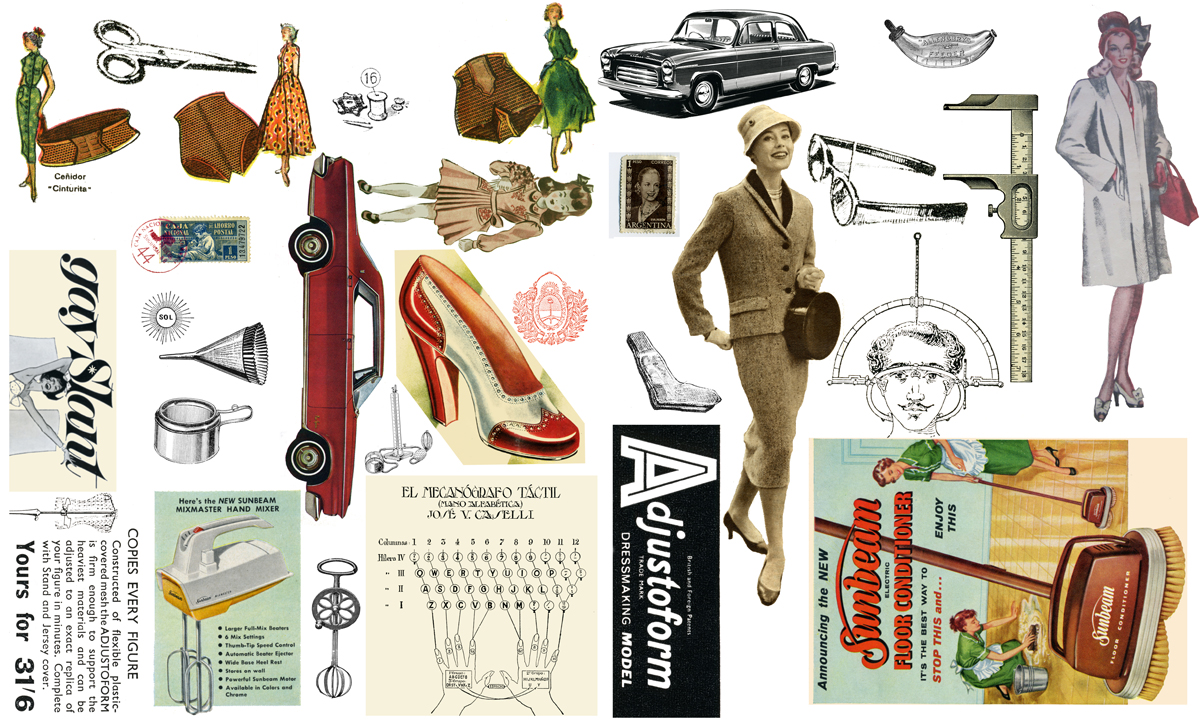 If you enjoyed this article, you may want to subscribe to my newsletter, where I share snippets of inspiration, special offers and upcoming creative opportunities.
ARTIST & MAKER
My work is often humorous and whimsical – unless my romantic side takes over and then we enter into a fairy-tale territory of old-fashioned script, pages of books and music scores populated by chivalrous gentlemen, glamorous ladies, butterflies and rabbits. Read more…
LEARN WITH ME
Would you like to explore your creative side? I use the wonderful techniques of decoupage and collage in much of my work, and now I can teach you how to create your very own masterpieces! Read more…