How can you make the most of your walls and work out the best layout for your pictures, photographs and other art? Here are some basic tips I thought might help:
1: Large wall, large picture
You can't go wrong with a big picture centred on a big wall. This collage certainly provides a colourful focal point above the sofa.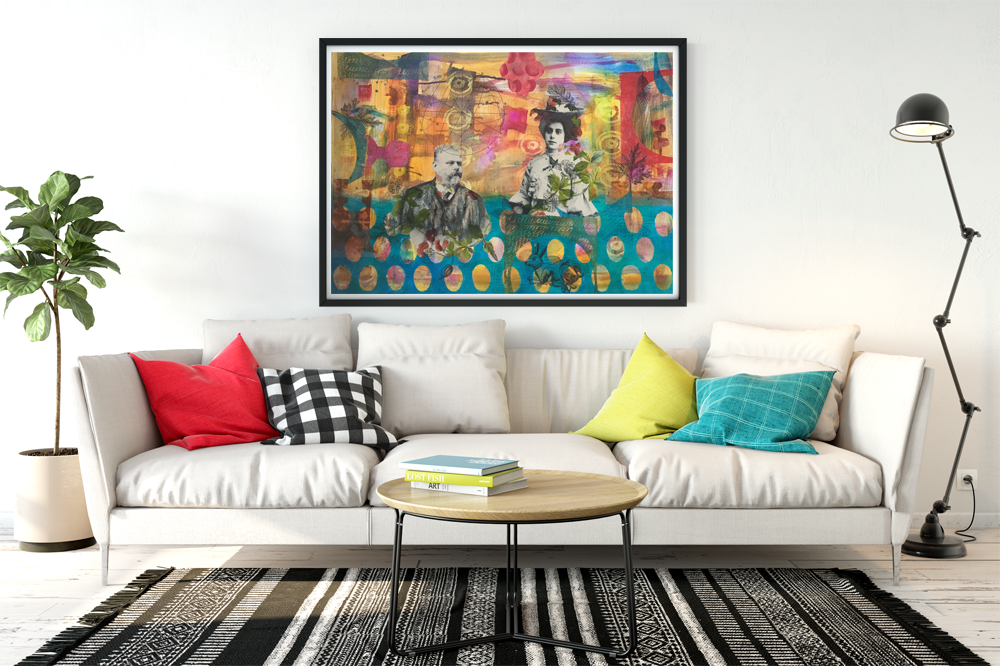 2: Large wall, small picture
If you feel brave, a smaller picture on a large wall can also make an impact. This framed giclee print adds a touch of colour to a relatively neutral bedroom.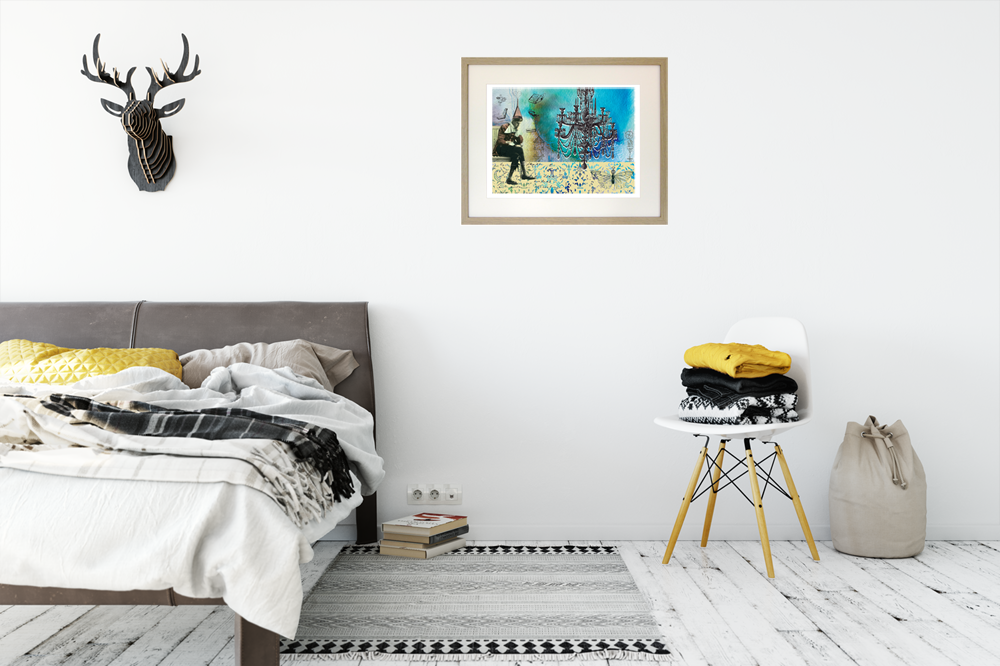 This is a good option if you want to mix different styles of artworks. Start with a central picture and then expand to the sides. I recommend trying your arrangment first on the floor, using cardbaord templates cut to size.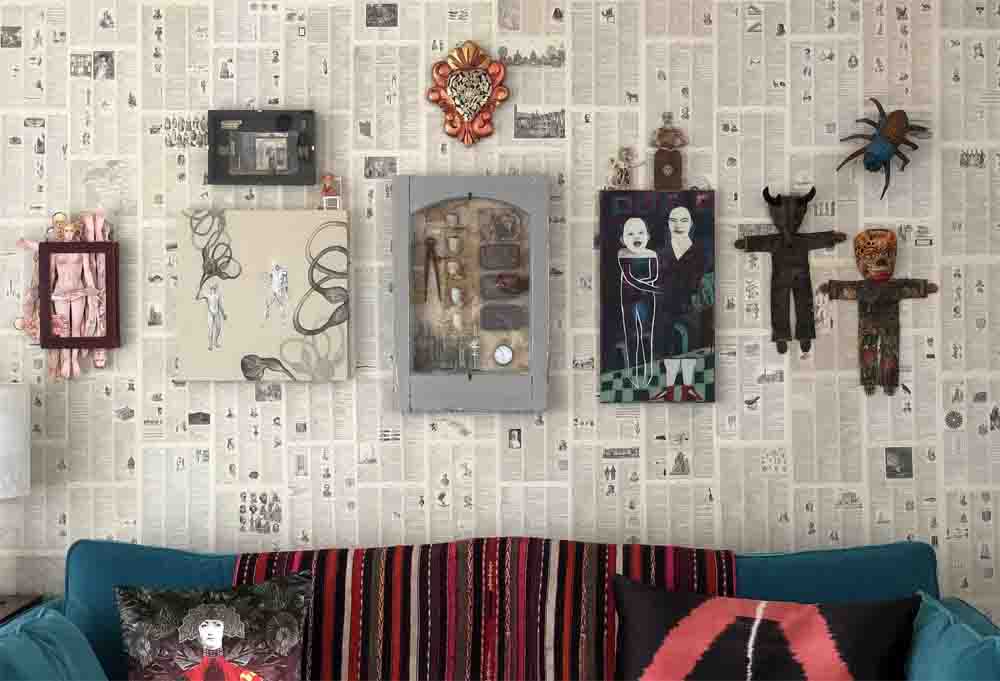 4: The geometric arrangement
A perfectly aligned group of pictures such as the one below always looks great on a wall but you need to be armed with patience to go for this approach as exactitude is key! The easiest way to achieve a good result is with a hanging system, which also has the advantage of allowing you to change the display as often as you like.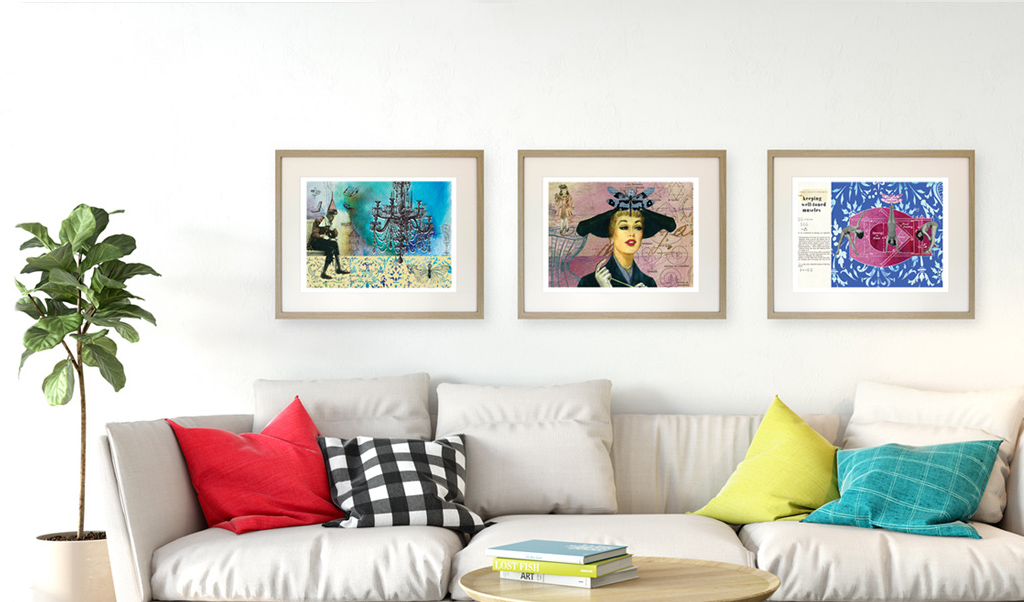 This is the laziest solution: just rest your framed pictures on a piece of furniture. Works well with pictures of different size and content, such as this bright print next to a sepia family photograph.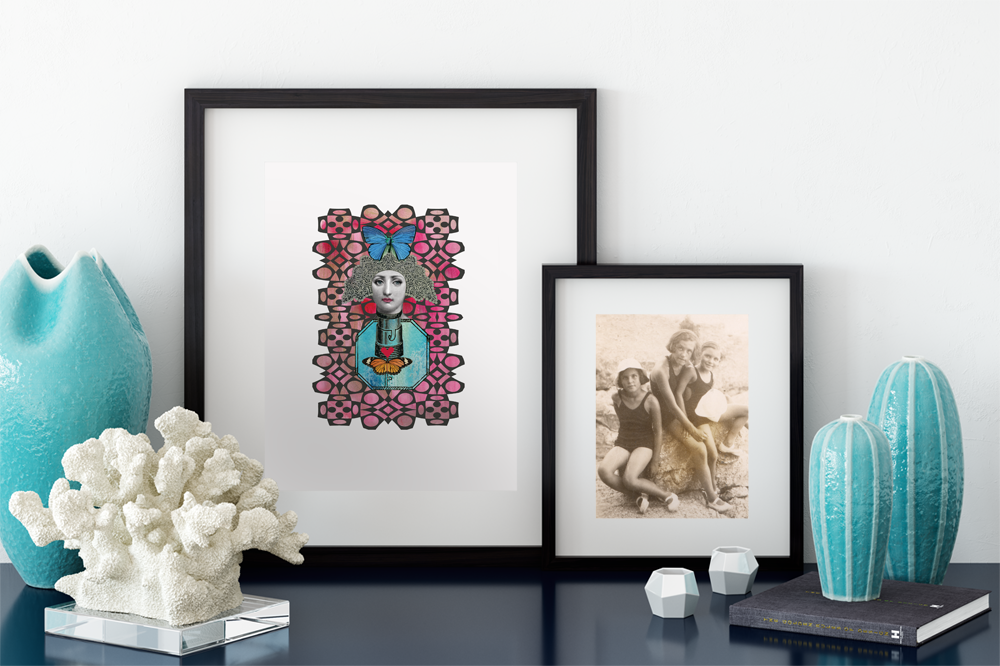 You can hang unframed pictures using clips or pins, although I wouldn't do this with anything valuable or that needed protection. I like using this display method in the studio, with magazine pages, postcards or collages I'm working on.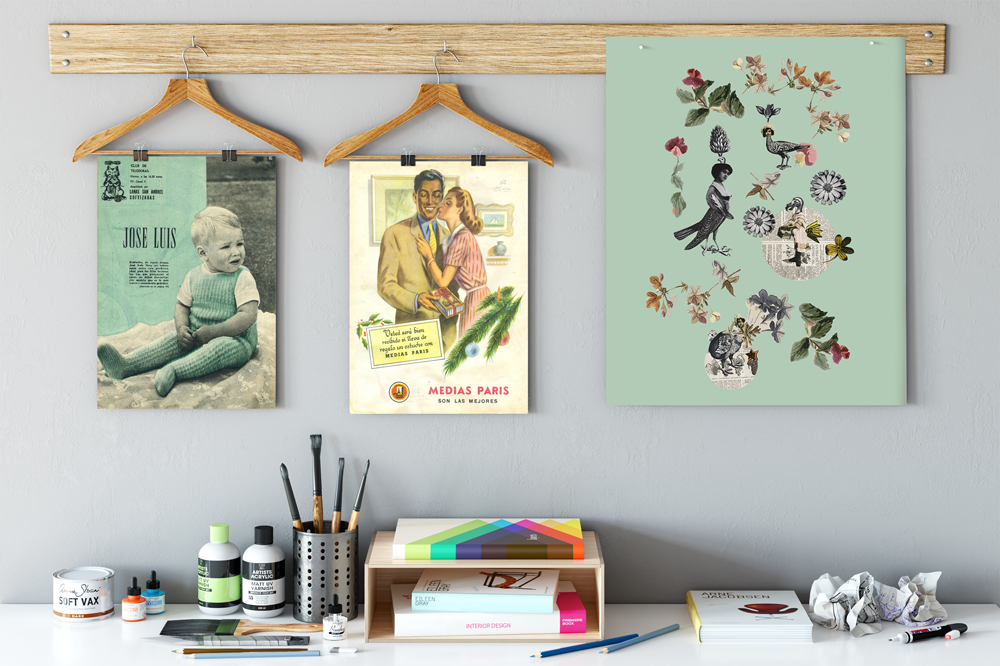 7: Be your own quirky self!
This is my favourite wall at home and I can't say I followed any rules to put it together! I created it by moving backwards and forwards rather chaotically between the objects and the wall display. Sometimes what works is simply following your gut so it's useful to know when to push all rules to the side…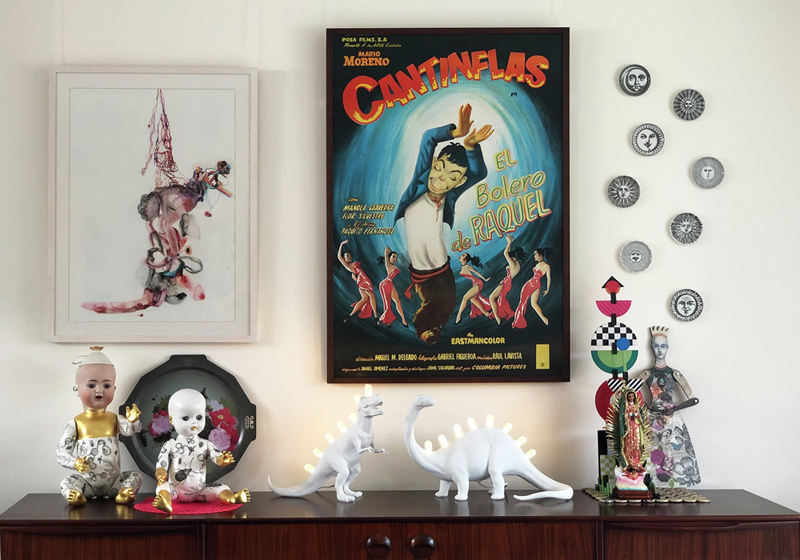 ARTIST & MAKER
My work is often humorous and whimsical – unless my romantic side takes over and then we enter into a fairy-tale territory of old-fashioned script, pages of books and music scores populated by chivalrous gentlemen, glamorous ladies, butterflies and rabbits.
Read more…
LEARN WITH ME
Would you like to explore your creative side? I use the wonderful techniques of decoupage and collage in much of my work, and now I can teach you how to create your very own masterpieces!
Read more…