This is the third post in my series on Ikea hacks: transformations of simple items from Ikea using just paper and glue.
Last time
I showed you decoupage using two types of paper on a
Malma framed mirror
. In this post I'll show you how to add interest to
Papaja plant pots
, which range in price from £1 to £5.50. I chose a tall white pot in one of the smaller sizes (19 cm high, £2.75) to work on. Being ceramic with a matt glaze, the surface does not need any preparation.
On the right you can see the white plant pot before decoupage and the wallpapers I used: this time I wanted to experiment with wallpaper cut-outs.
The wallpaper was a free (part of a batch of samples from a local D.I.Y. store when I was looking for options for a feature wall) and the other two materials I used were Decoupage glass and porcelain glue (£6.98 for 100 ml) and Satin polyurethane varnish (from £5 for 250 ml from your local hardware store). Keep in mind that both these materials will keep and you will have plenty left to use in other projects.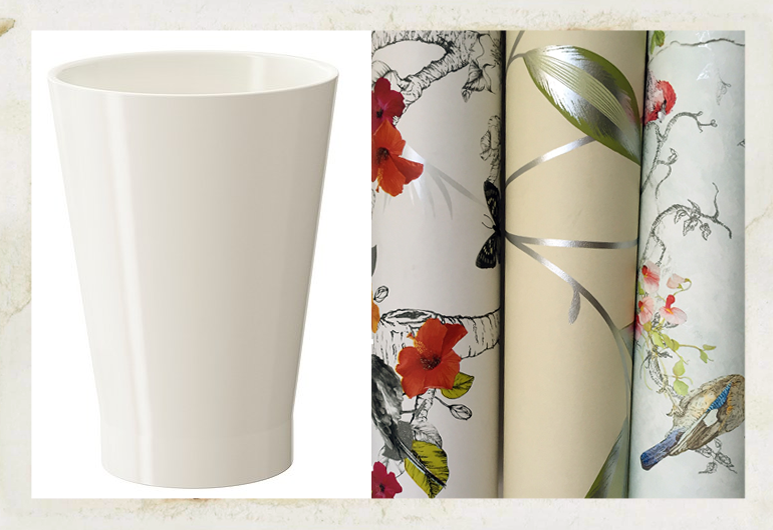 First, I carefully cut out shapes from the different wallpapers and arranged them on the pot using double-sided tape. I then removed them one at a time to make sure they went back roughly in the same place.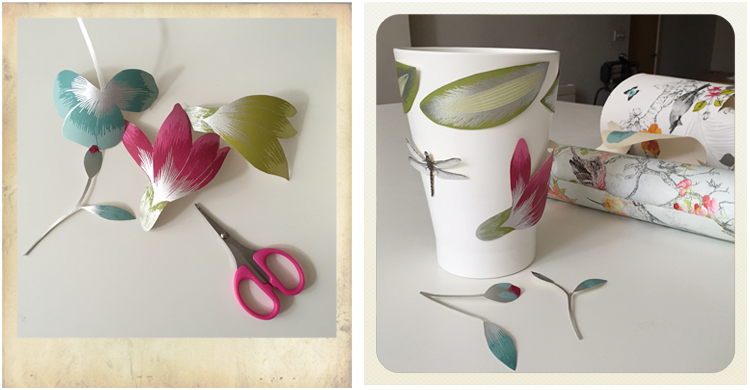 Next I glued the wallpaper shapes from the back and built up the pattern. There is no need to apply any glue to the pot and you need to be make sure there is just enough on each paper shape so that it adheres to the pot without any dribbles.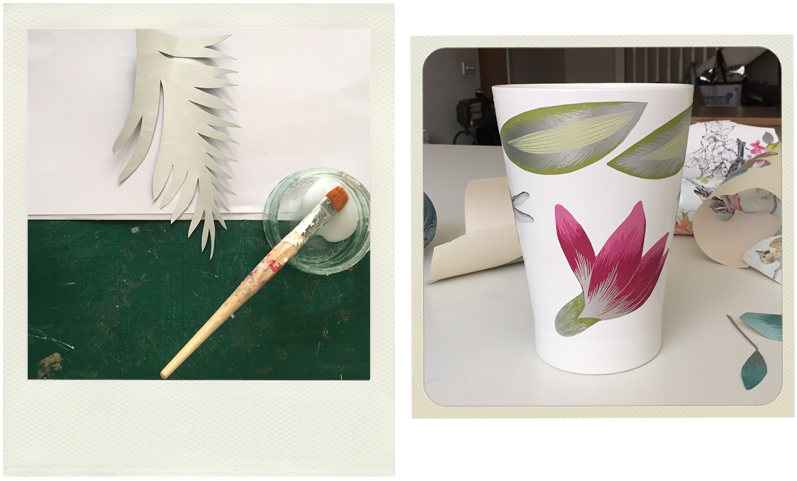 After the glue is dry, it needs to be set in the oven at 160 degrees for 20 minutes (check this step if you use a different adhesive to the one I suggest above). Last but not least, varnish with three coats of polyurethane so that the paper becomes waterproof.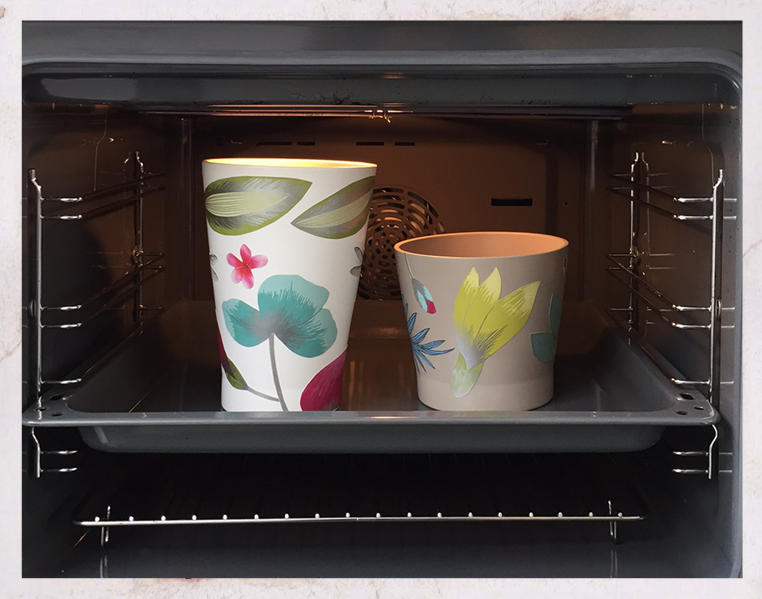 Here is the finished plant pot with my favourite orchid, currently displayed on the living room sideboard.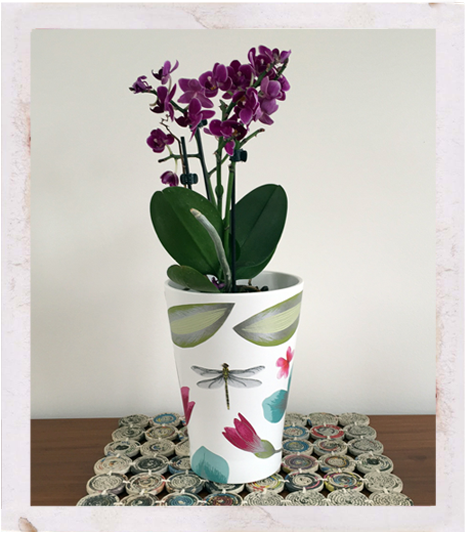 If you are interested in finding out more about decoupage check my
courses page
: classes range from two hours to a whole weekend and cost from £23 for an introduction where you will learn enough about the technique to start your own upcycling projects at home.
Next time we'll move to furniture, and I'll start by showing you clever ways to upcycle a bedside table from Ikea.
ARTIST & MAKER
My work is often humorous and whimsical – unless my romantic side takes over and then we enter into a fairy-tale territory of old-fashioned script, pages of books and music scores populated by chivalrous gentlemen, glamorous ladies, butterflies and rabbits.
LEARN WITH ME
Would you like to explore your creative side? I use the wonderful techniques of decoupage and collage in much of my work, and now I can teach you how to create your very own masterpieces!