Whether you're on a London staycation in July or visiting for a few days, this city offers plenty of visual delights. You probably know all about the big blockbuster exhibitions such as
Walter Sickert
at Tate Britain,
The Summer Exhibition
at The Royal Academy or
Raphael
at The National Gallery, so I wanted to bring your attention to some of the smaller art shows that you may enjoy.
Peter Blake: Under Milk Wood, Waddington Custot until 23 July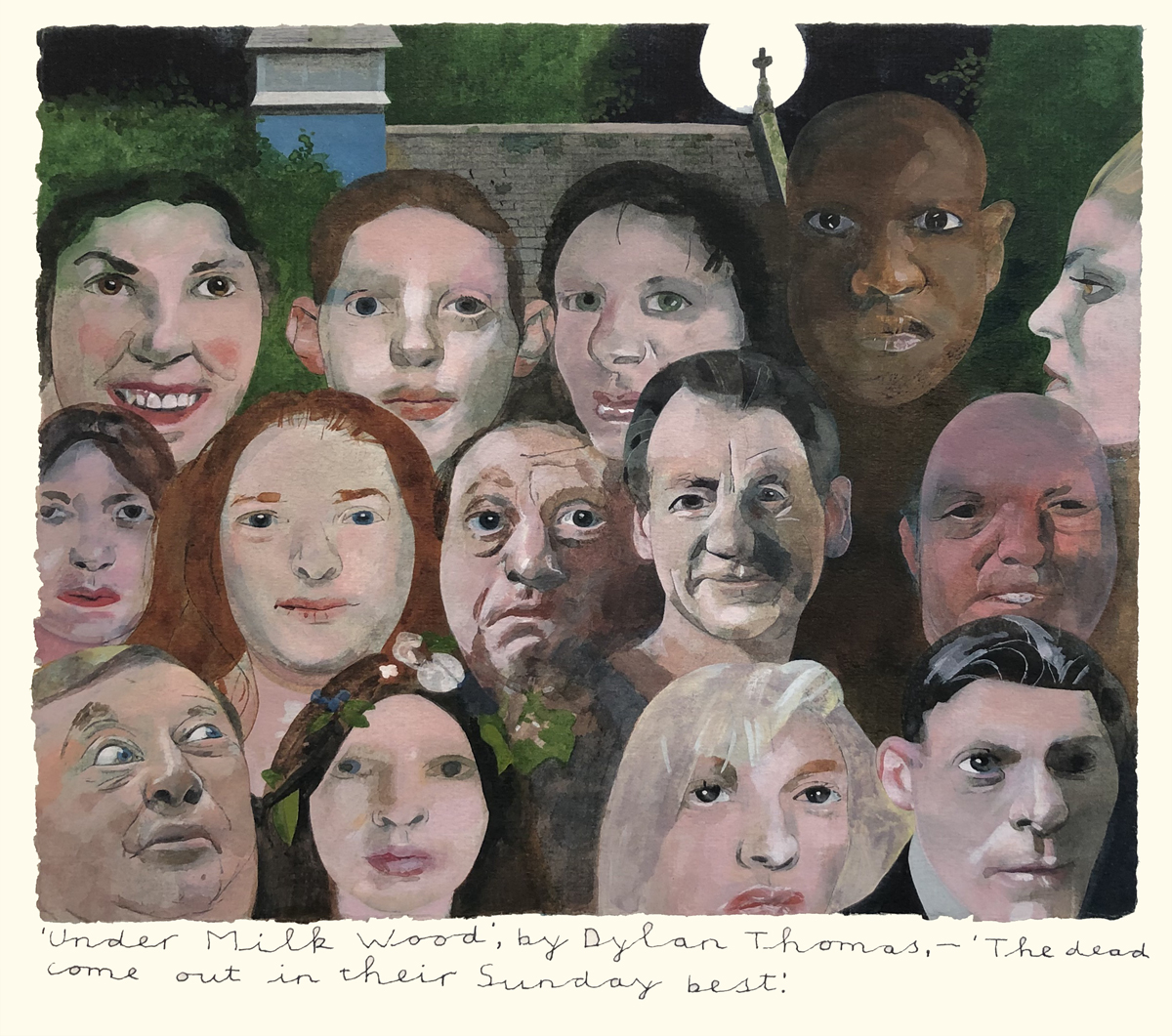 Blake is one of my favourite contemporary artists and
this exhibition
, consisting of 170 watercolours, collages and drawings illustrating Under Milk Wood, Dylan Thomas's 1953 "play for voices", is a real treat. The project has had a very long gestation: Blake first heard the play as a student at the Royal College of Art in 1954, and the idea to create a series of illustrations based on the piece was came a quarter of a century later in 1979. He returned to, and abandoned, the project multiple times until the 1990s, before embarking on it in earnest: "
As soon as I decided to illustrate Under Milk Wood, I researched it, read it and listened to it again and again. I still play it a couple of times a week and read it once a month. I've always treated it as a separate piece of work. I work on Under Milk Wood at home in the evening. It's almost like a 'separate me' doing it
."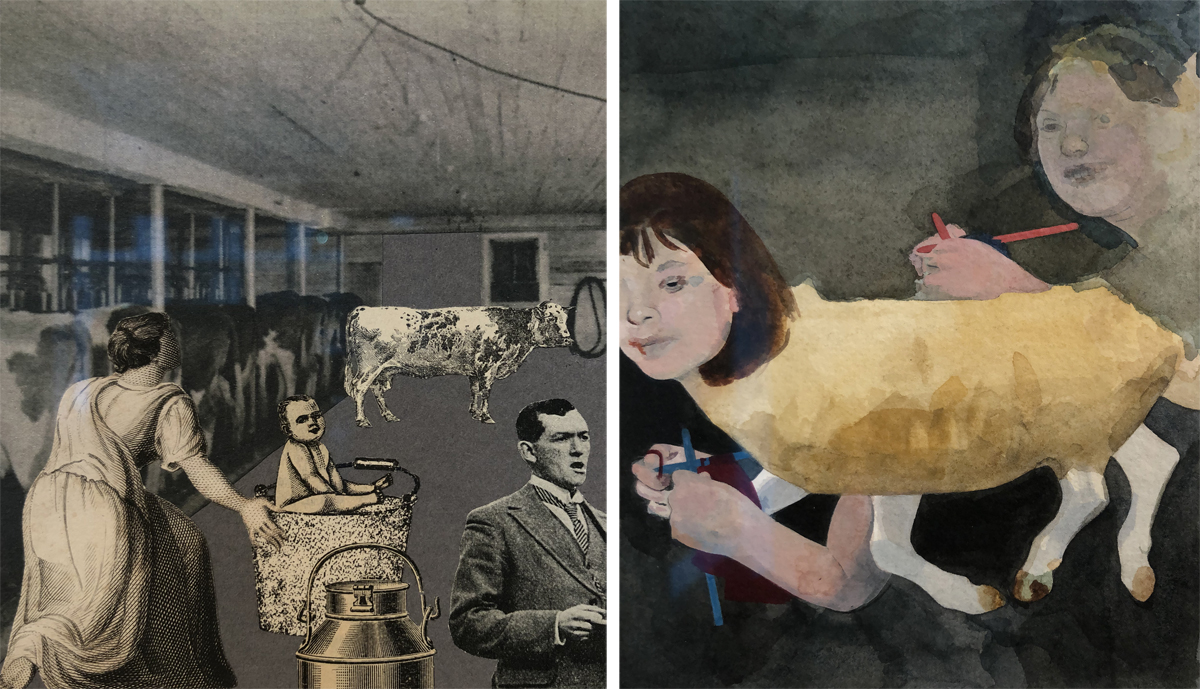 Under Milk Wood tells the surreal story of the dreams and thoughts of the inhabitants of a mythical Welsh seaside town where all is 'strangely simple and simply strange' as dawn breaks. We are introduced to characters through their dreams, and then follow them around over the course of one day. There are three short videos by the National Museum of Wales where Blake talks about creating each part of the series: I was enthralled by the one where he explains the process behind the images for the dreams but they are all a delight to watch and available on YouTube.
Peter Blake, Under Milk Wood, runs until 23 July at Waddington Custot, 11 Cork Street, London W1S 3LT. Free entry.
The Countess of Castiglione: The Creation of a Legend, James Hyman until 29 July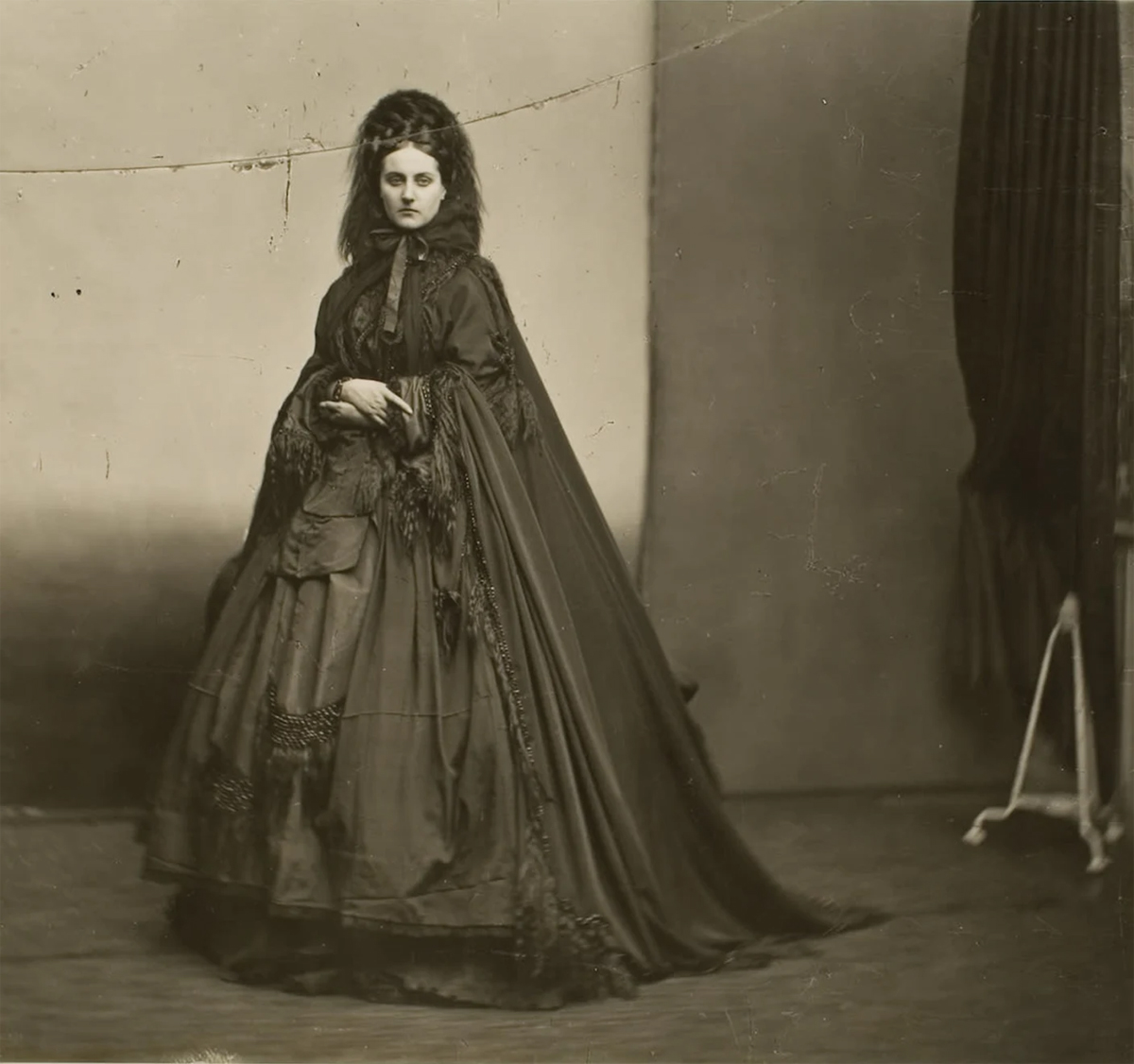 I had never heard of Virginia Oldoini, the Countess of Castiglione, but was intrigued enough by her photograph to visit this show. She was well ahead of her time -we can now see her as the original selfie queen- and I found this selection of over fifty rare portraits from the 1850s to the 1890s utterly fascinating.
The Countess, as one of the most radical figures of the nineteenth century, pioneered a new concept in photography: autofiction. In hundreds of portraits produced over decades, she did what so many celebrities and influencers do today: by staging scenarios and performing different roles, she presented a wide range of characters and personalities that reflected multiple identities. At a time when women had very little input in their portraits, she exerted complete control over her image and art directed all her shots, dictating the pose, costumes, props, lighting, and of course what she wanted to say.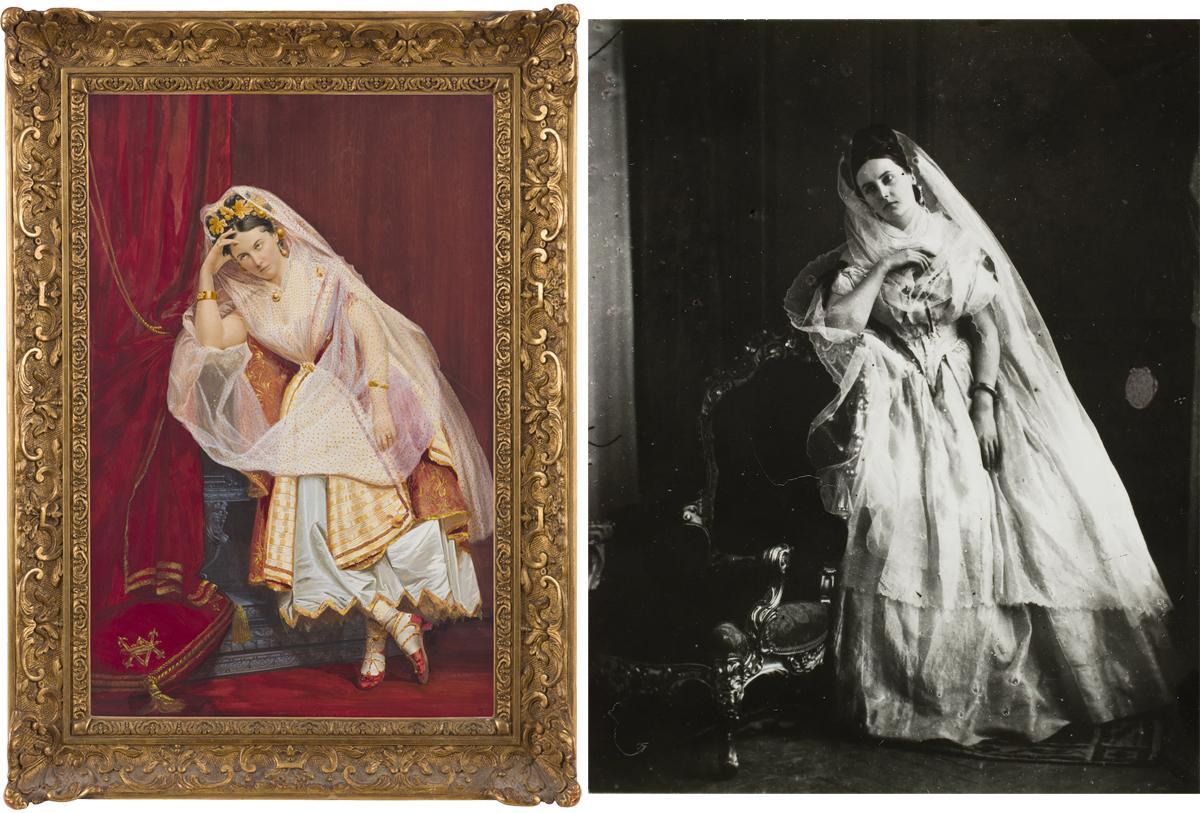 Virginia Oldoini's "self-portraits", created in collaboration with the studio photographer Pierre-Louis Pierson, are some of the most extraordinary pictures in the history of photography, precursors to fashion photography and performative self-portraiture.These images take us on a journey from the time when the Countess was in her prime and considered the most beautiful woman of her age, through the period when she attempted to reclaim former triumphs, to emotionally charged late portraits which suggest not just the loss of her beauty – by the 1890s she had become round, bald, and toothless- but also psychological trauma. After the early photographs where she masqueraded in jaw-dropping costumes, these later pictures provide a devastating portrayal of loss and ageing.
The Countess of Castiglione: the creation of a legend
, runs until 29 July at James Hyman Gallery, 48  Maddox Street, London W1S 1AY.
Free entry
.
Angela Santana, Saatchi Yates until 31 August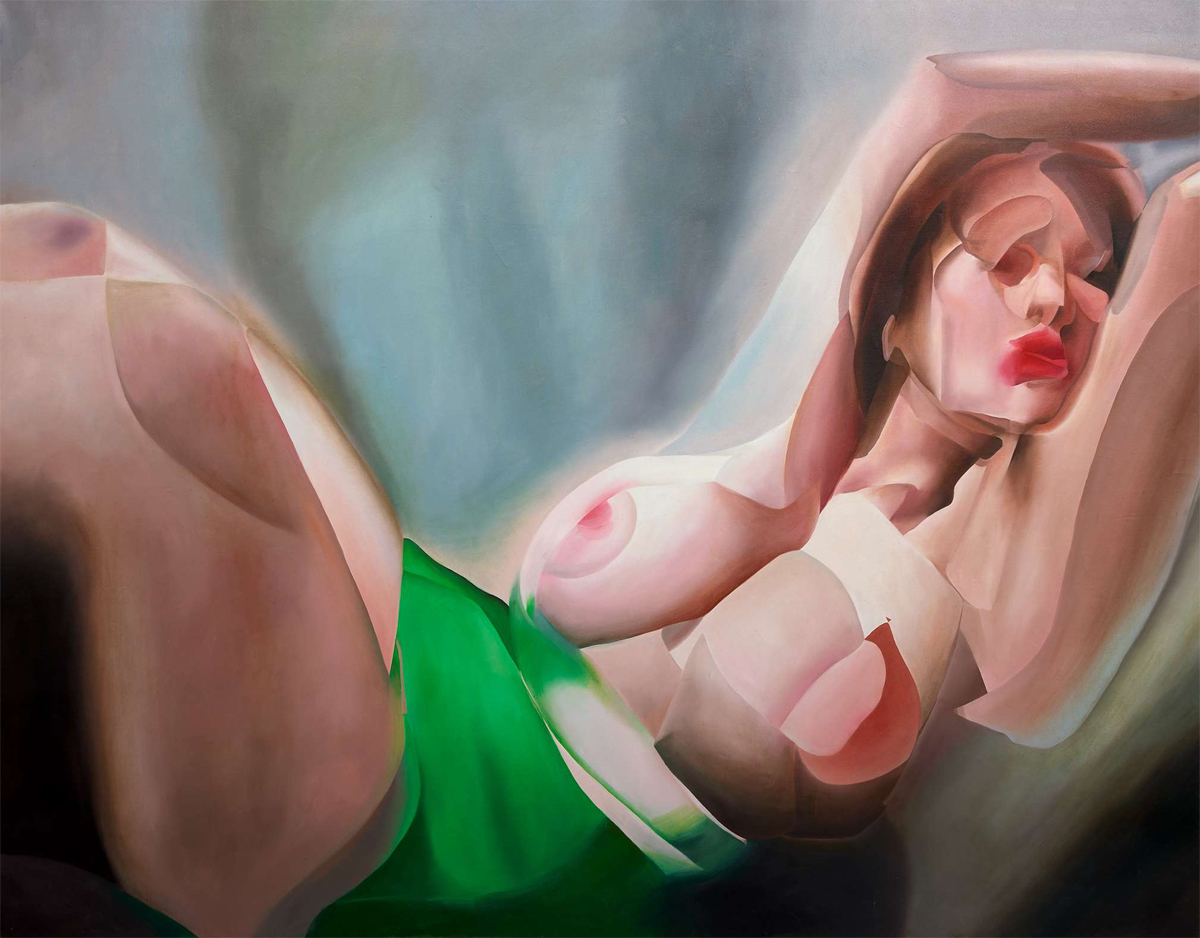 Meanwhile at Saatchi Yates, the new Angela Santana exhibition brings together over 14 paintings in an exploration and rejection of the male fantasy. Drawing inspiration in the vast amount of illicit images of the female body that are available on the internet, the artist transforms these from object to subject in her huge oil canvasses.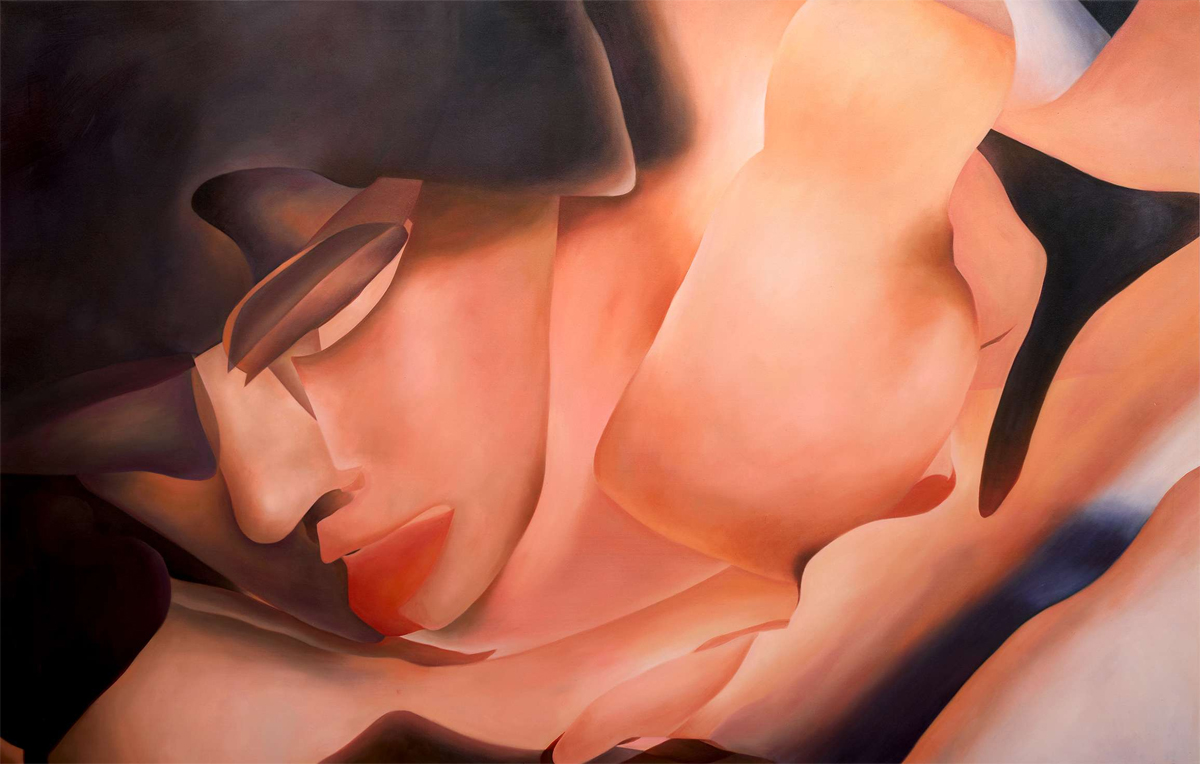 Angela Santana dismantles and reinterprets each image, composing each artwork digitally through hundreds of layers of fragments, clustering them together into a cubist, abstract representation of the female form. These large works of re-imagined female figures are demanding rather than pleasing: powerful antagonists to all those illicit online pictures created by and for men.
The exhibition runs until 31 August at Saatchi Yates, 6 Cork Street, London W1S 3NX. Free entry.
ARTIST & MAKER
My work is often humorous and whimsical – unless my romantic side takes over and then we enter into a fairy-tale territory of old-fashioned script, pages of books and music scores populated by chivalrous gentlemen, glamorous ladies, butterflies and rabbits.
Read more…
LEARN WITH ME
Would you like to explore your creative side? I use the wonderful techniques of decoupage and collage in much of my work, and now I can teach you how to create your very own masterpieces!
Read more…