Once upon a time when I was at art school, drawing from life was a regular activity. After that, I slowly fell out of practice, apart from quick sketches to work things out. Occassionally I would try to pick it up again and find it frustrating, as drawing isn't quite like riding a bycicle but more akin to yoga: you don't engage in it regularly and you quickly lose the flexibility you once had…
So, last September I felt it was time to re-learn to draw and I signed up for classes. last term it was all about nudes and  this one (until it abruptly ended due to Covid19) I started to draw heads at The Royal Drawing School. You can see some of my attempts below, and may even be able to spot the self-portrait among them…
So why draw? Well, for me the main reason is that it helps me to see. There's also the excitement of the process itself: I find myself searching with the line, and something unexpected slowly emerges. Drawing is also very meditative, as it forces a shift from the left or 'rational' brain to the right or 'intuitive' brain. Yet another reason to engage in drawing, and one that is particulary relevant to our current circumstances, is that -as proven by research- making art lessens stress and helps us cope with anxiety.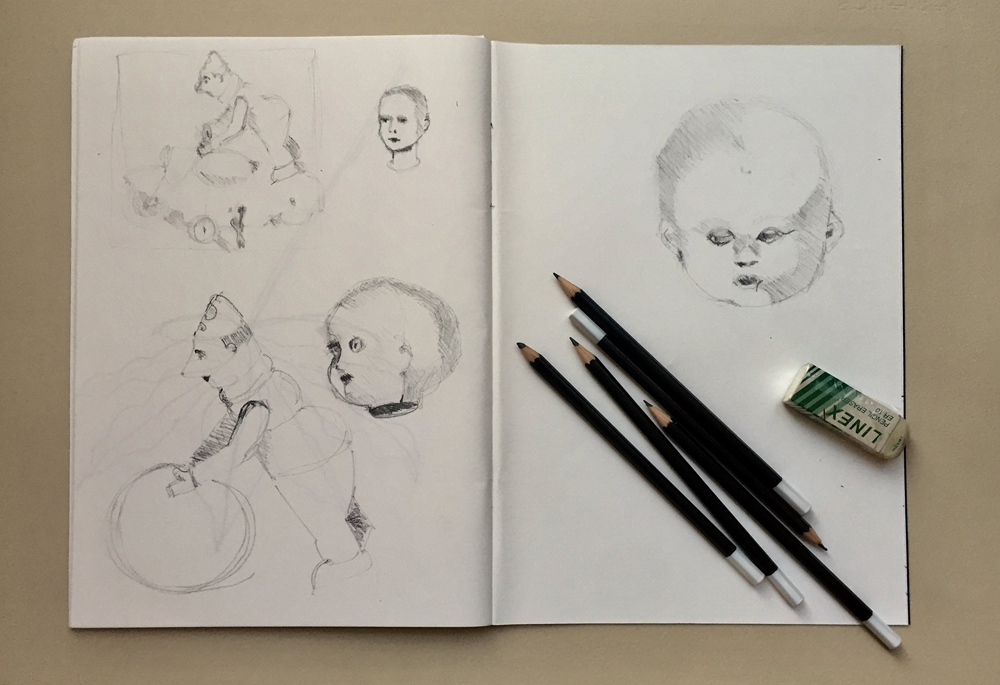 As most adults I know don't draw, I thought I would share a couple of simple drawing exercises with you: all you need is paper and pencil or pen, and 20-30 minutes of peace and quiet. Are you ready?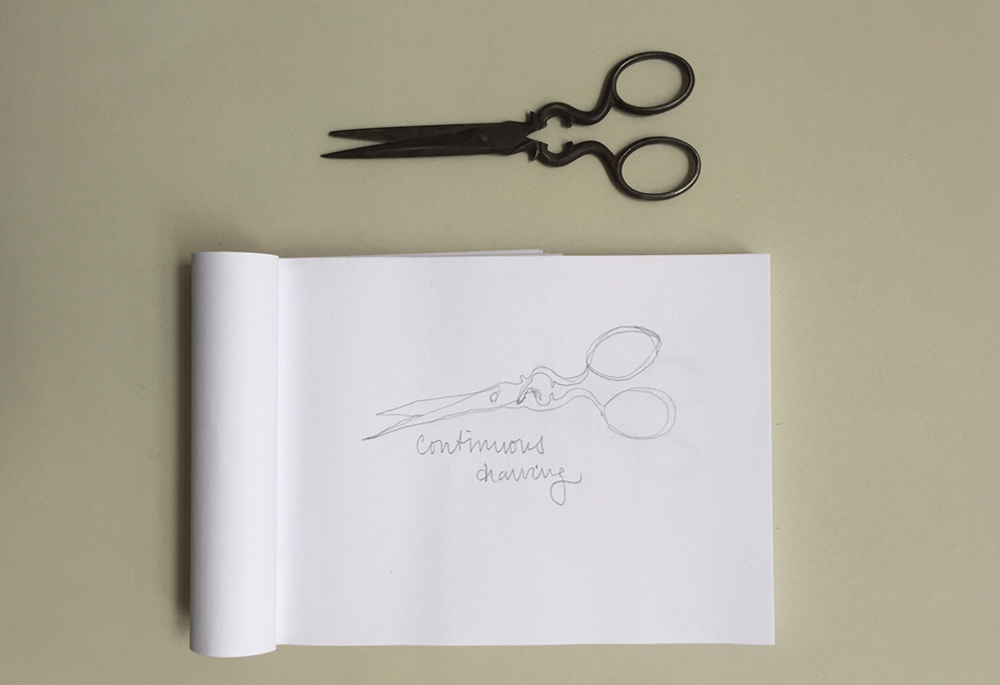 The first exercise is continuous line drawing, an excellent way to improve hand-eye coordination. Once you have an object in front of you, place your pencil or pen on the paper and do not lift it until the drawing is finished. You follow the object with your eyes and move the pencil same speed. Repeat several times, using different drawing implements if possible. It's also fun to have a go at drawing your face, hands and feet using this technique.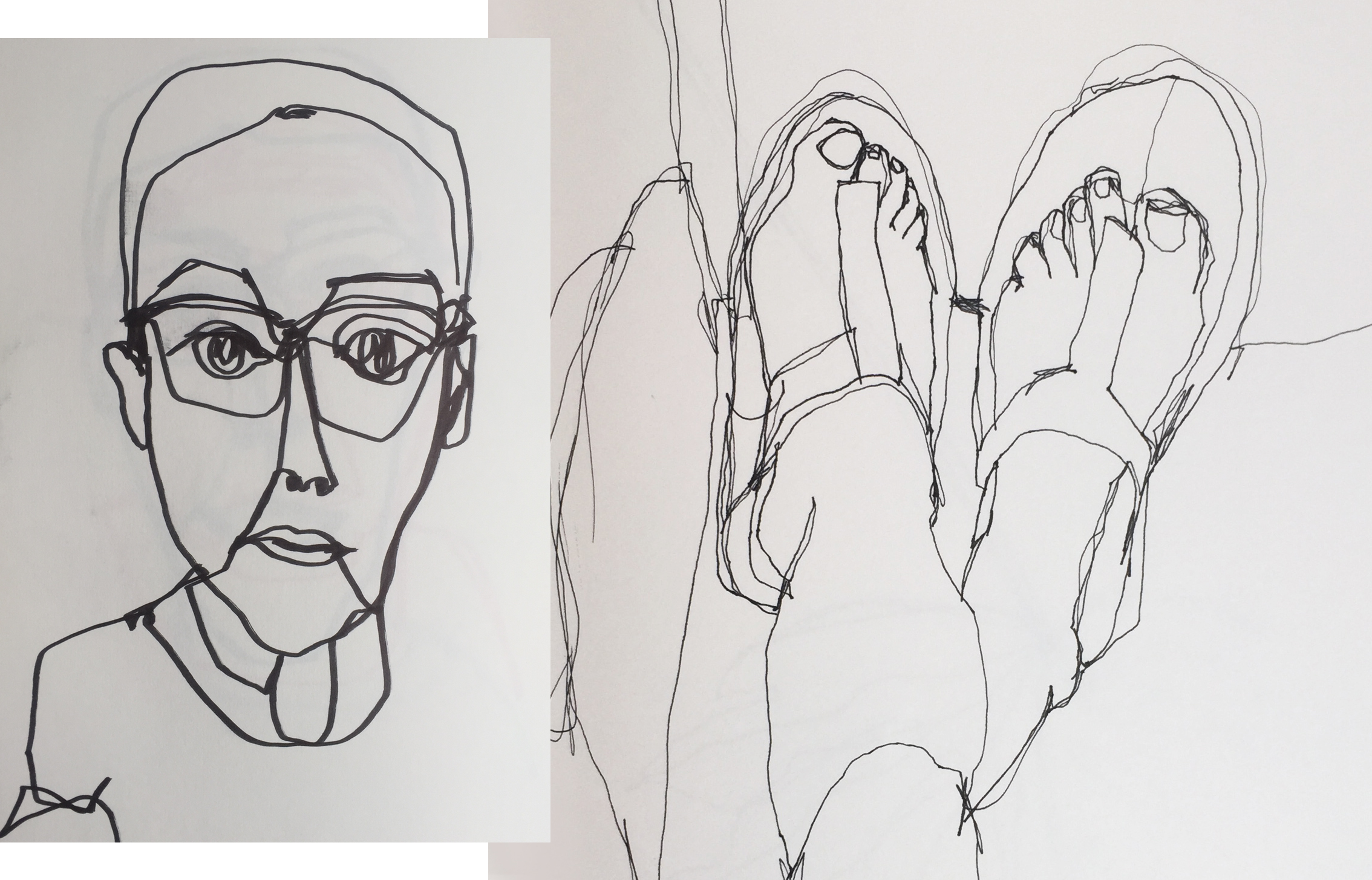 The second exercise is focusing on negative space. For this you need some flatish objects – I used drawing implements, a couple of  tools and a key. Arrange them on a surface and 'frame' them so that they are contained within a rectangle or a square. Before you start, shift your attention from the objects to the negative space between them, and then draw this. This technique helps you focus the relationship between shapes and consequently capture these better. As a second step, you can either paint the negative space or draw each object in detail.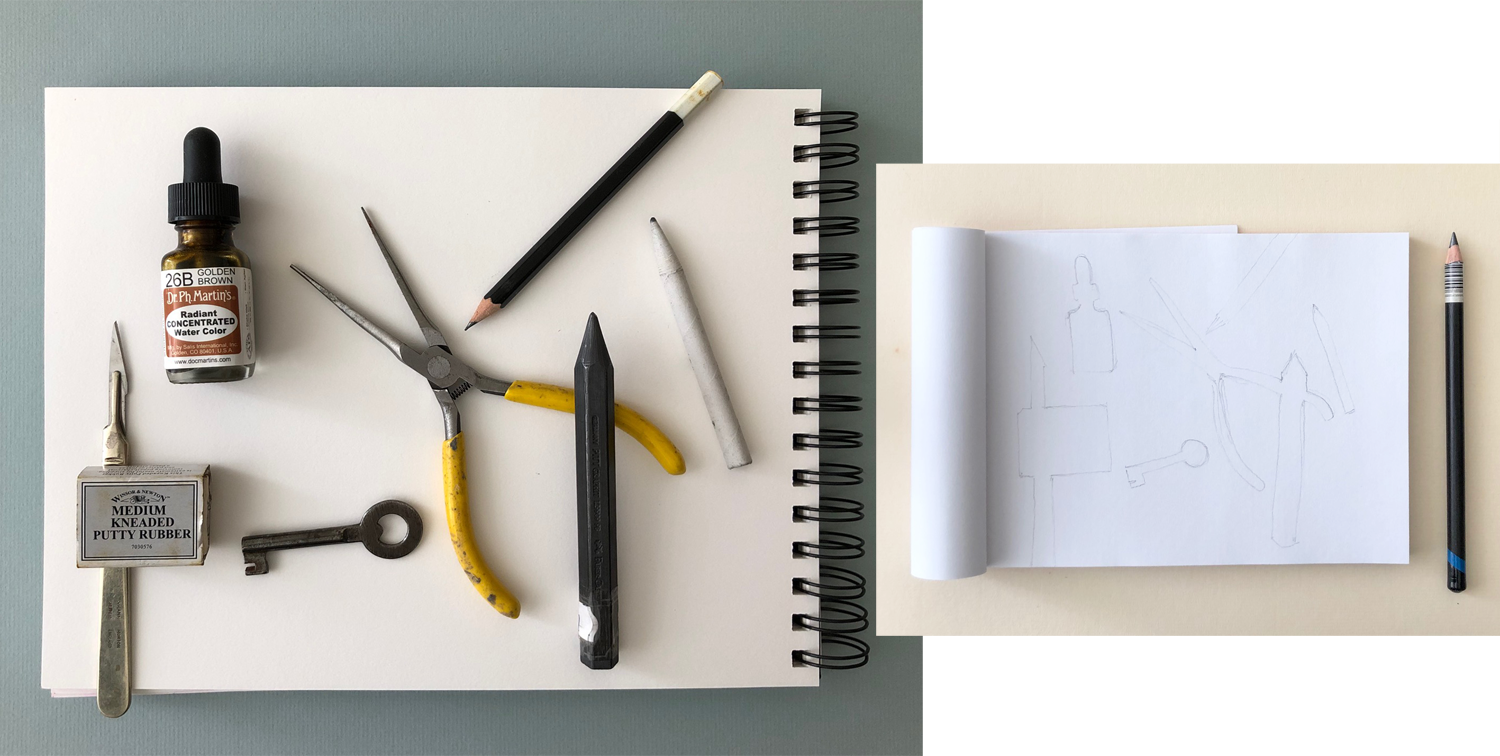 I believe anyone can master drawing: it is something that can be learned, and in my opinion the best method is still the one developed by Betty Edwards in 1979. You can follow the same lessons she taugh for many years at California State University from the comfort ofyour own home: all you need is her book 'Drawing on the right side of the brain' and of course the dedication to follow the exercises fom cover to cover!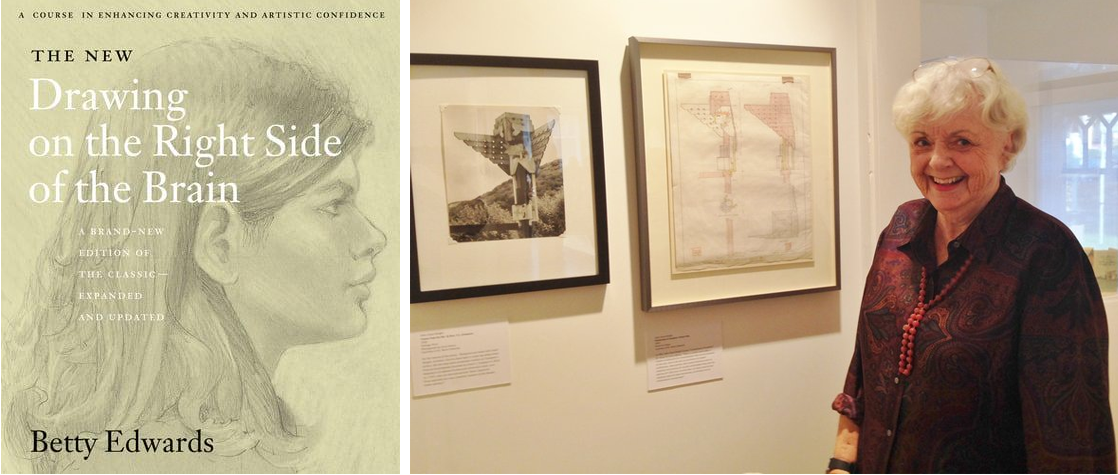 There are many and varied resources available online too, and if you are a more advanced learner you may want to take a look at the 'Drawing from home' classes on The Royal Drawing School blog. The wonderful drawings below are by former students Melissa Kime and Perienne Christian.

I'd love to know how you get on! Please feel free to post drawings, questions or comments on my facebook page.
ARTIST & MAKER
My work is often humorous and whimsical – unless my romantic side takes over and then we enter into a fairy-tale territory of old-fashioned script, pages of books and music scores populated by chivalrous gentlemen, glamorous ladies, butterflies and rabbits.
LEARN WITH ME
Would you like to explore your creative side? I use the wonderful techniques of decoupage and collage in much of my work, and now I can teach you how to create your very own masterpieces!