In recent weeks I showed you how I upcycle simple items from Ikea using just paper and glue. Other places where you can find interesting things to transform are the "pound shops" found in most high streets.
I recently started teaching reverse decoupage on glass so I'm on the lookout for good glass shapes to work on, and found the three items seen here from different pound shops on my local high street. I'm aware that stock in these shops changes all the time and these shapes may not be available where you are: just keep looking and it's likely you'll find other bargains to transform beyond recognition.
The two dishes you see below were decoupaged from the back so they are food-safe and even washable by hand.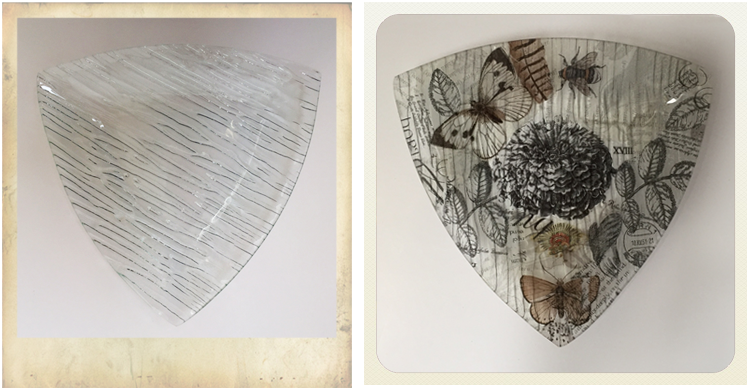 I've been told that this oval shape is perfect for a banana split! I'm planning to complete a set of six so that I can use them for deserts.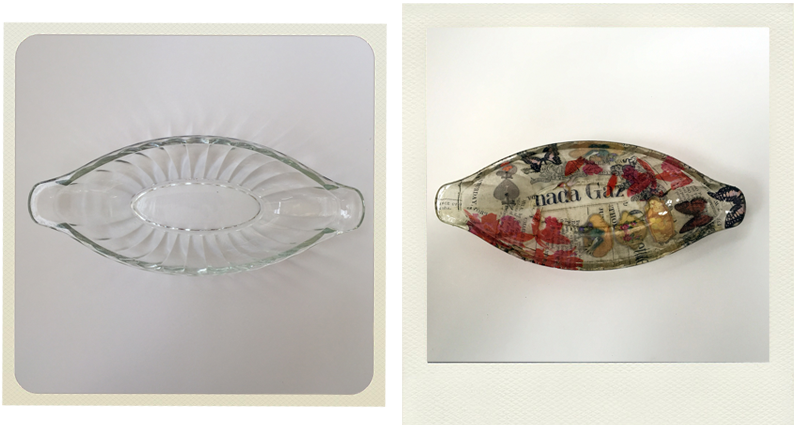 This plant pot was decoupaged from inside and made into a stunning tealight holder that has been much admired by visitors to the studio.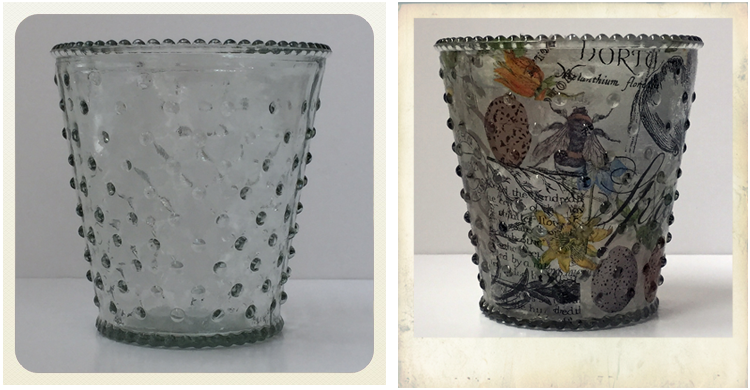 The other materials you'll need for decoupage on glass are patterned paper napkins (30-50 pence each) and
Decoupage glass and porcelain glue
(£6.98 for 100 ml). You have to cut the paper shapes quite precisely and then glue them right next to each other as any overlaps will show. Once the glue is dry,  it needs to be "set" in the oven at 160 degrees for 20 minutes (check this step if you use a different adhesive to the one I suggest here).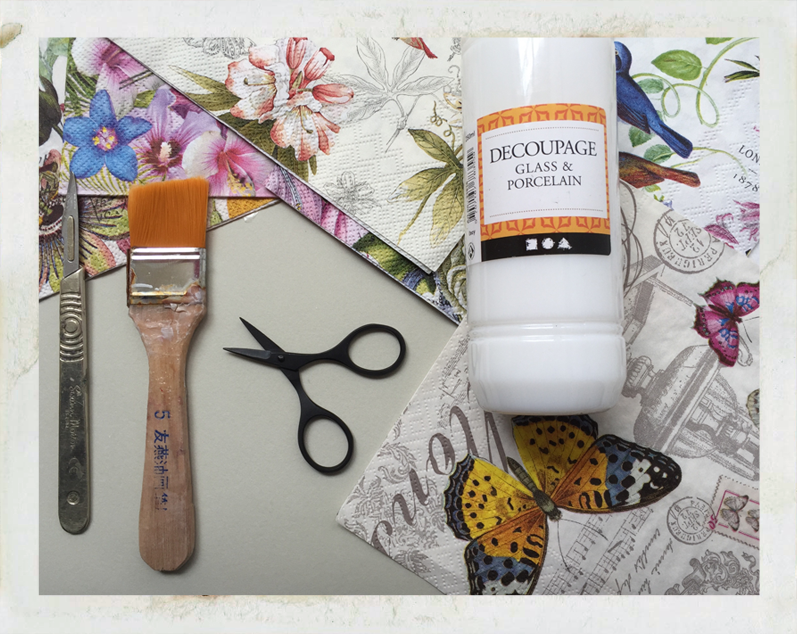 Of all the techniques I teach, I have to admit that reverse decoupage is the trickiest but also the one that produces the most impressive results. If you are interested in learning this method, I recommend you attend one of my classes as that will save you much time and frustration. Once you have successfully completed a project under my guidance, you will have the necessary skills to carry on upcycling other glass items at home. Click
here
to find out full details and upcoming dates.
ARTIST & MAKER
My work is often humorous and whimsical – unless my romantic side takes over and then we enter into a fairy-tale territory of old-fashioned script, pages of books and music scores populated by chivalrous gentlemen, glamorous ladies, butterflies and rabbits.
LEARN WITH ME
Would you like to explore your creative side? I use the wonderful techniques of decoupage and collage in much of my work, and now I can teach you how to create your very own masterpieces!